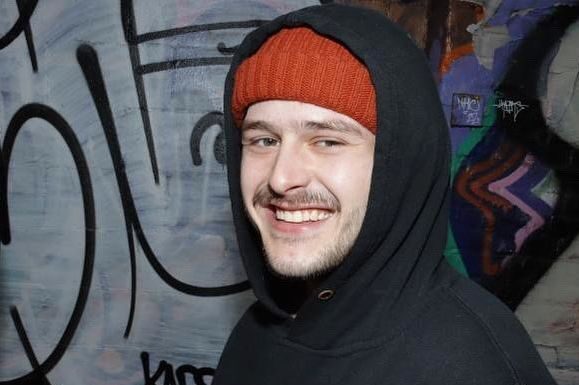 The wait is over for rap enthusiasts as Postwar, the sensational rapper and producer hailing from Winnipeg, drops his much-awaited album, "WETBRAIN." A true maven in the local rap scene, Postwar has been making waves with his exceptional mixing and production skills, earning praise for his versatility and daring experimentation with various musical styles.
Listeners familiar with Postwar's previous works, including the well-received tracks "Be Careful," "Lonely," and "SMOKE," know they are in for a treat with "WETBRAIN." As a master of collaboration, Postwar has built a strong repertoire of joint ventures, most notably the chart-topping "Super Duper" with Vancouver artists Chappy Go Lucky & Different.
With "WETBRAIN," Postwar takes his artistry to a whole new level, providing a sonic tapestry that transcends the boundaries of Hip Hop. Reflecting on his ambitious project, Postwar shares, "WETBRAIN is a culmination of three years of drunken wandering. It casts its net over every sub-genre of Hip Hop. Live instrumentation, ludicrous sample chops, and trap bangers are all contained within." This magnum opus promises to be an immersive experience, showcasing Postwar's growth as an artist and his willingness to push the limits of his creativity.
The album boasts an impressive lineup of all-star Canadian collaborators, each contributing their unique flair to "WETBRAIN." From Winnipeg, the hometown of Postwar, comes the exceptional talent of VITAL & Yung Romello. Representing Toronto, the renowned NojokeJigsaw adds his touch of brilliance, while Reyes from BC brings a West Coast charm to the mix. This cross-Canada collaboration brings an unmatched energy to the album, making "WETBRAIN" a must-listen for music enthusiasts across the nation.
With "WETBRAIN" now available on all major streaming platforms, Postwar cements his position as an eminent figure in Winnipeg's rap scene and beyond. The album's release is a testament to his dedication and passion for creating music that resonates with a diverse audience.
Don't miss out on the groundbreaking album "WETBRAIN" – available now on all major streaming platforms. To stay updated on Postwar's latest projects and performances, follow him on social media.
Connect with Postwar: Instagram
Listen on: Apple Music | Spotify