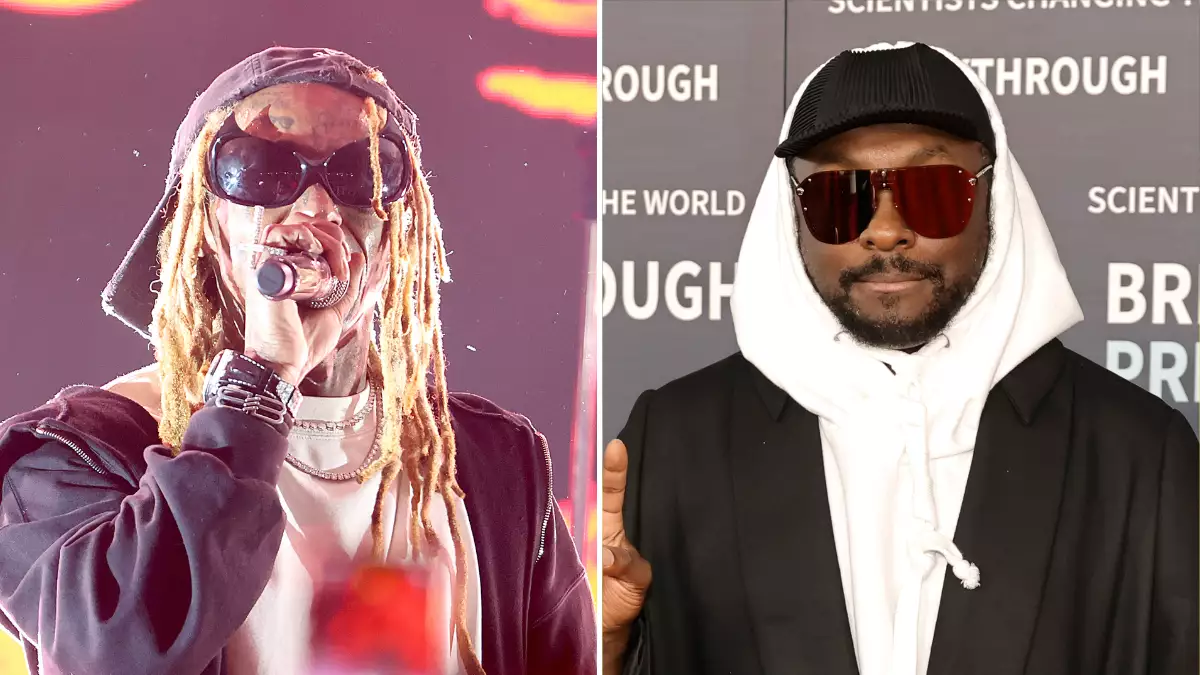 will.i.am and Lil Wayne both have extensive resume's when it comes to their features and overall music catalog. Moreover, it's a surprise as to why we don't have more collaborations between the two icons. For as long as they've been in Hip-Hop we've only gotten two tracks with both of them. Jay Rock's "All My Life (In The Ghetto)" and Wayne's feature on the "Scream & Shout" remix. However, that all changes today with a new single from the rap powerhouses.
will.i.am and Lil Wayne have come together for their first collaboration track titled, "The Formula." Not only that, it's been a decade since the global producing legend released a solo single. Additionally, will.i.am is a big fan of Formula 1 racing, which most likely prompted the naming of this song. Formula 1 racing has become one of the fastest-growing sports to date. Furthermore, the 2023 FIA Formula 1 champion season will have more F1-inspired tracks as part of the Global Artist in Residence alliance. Interestingly, the release of this track from will. i.am culminates some buzz before the release of the Black Eyed Peas frontman's solo album in the fall.
https://www.youtube.com/watch?v=s89XmASS3-M&ab_channel=williamVEVO
The track feels like an attempt at a summer bop, perfect for watching F-1 racing. It won't be long 'til we see this in every commercial while the F-1 championship series is happening. "The Formula" track is the first of many tracks to be released and will also be featured during the Formula 1 Grand Prix broadcast. The Grand Prix starts this weekend May, 7, 2023.
Nonetheless, there's no argument that the single is absolutely electrifying and energetic. Not only that the F-1-filled bars from Weezy make for a triumphant single. It'll be interesting to see how Formula 1 follows this track. As Formula 1 racing and music begin to come together at break-neck speed, will.i.am is at the forefront delivering only the best. Additionally, the forward-thinking production from the legendary producer is second to none. The contagious rhythm and infectious pulsating bassline make for the perfect single to kick off the F-1 Grand Prix. Have you listened to the new track? Let us know what you think in the comments below!