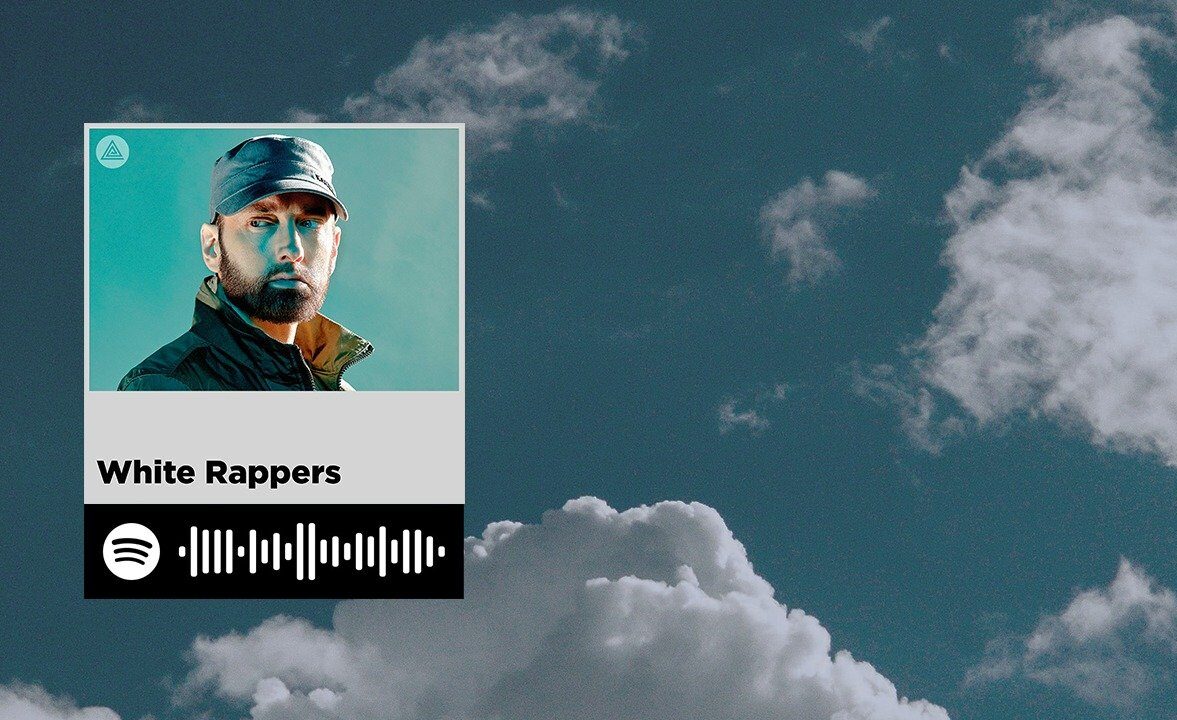 One of the most popular playlists called White Rappers by MS added more tunes from a long list of well-known artists. Currently WR features more than 50 different names including Eminem, Logic, Jack Harlow, G-Eazy, Tom MacDonald, MusicSnake, Machine Gun Kelly, Hoodie Allen, Mac Miller, NF, Cal Scruby, Adam Calhoun and others.
The variety of musicians adds a lot of value to the playlist and makes this list diverse and competitive. The hip-hop pick includes all time bangers as well as fresh premieres.
This week the staff of MS listens to a lot of new rap music. On any given day our editors and contributors go through an imposing number of new releases, giving recommendations to each other and discovering new favorite tunes along the way.
This week's MS playlist White Rappers features Eminem (Godzilla), Chris Webby (Best In The Burbs), Ekoh (Pickle Rick), MOD SUN (Shoot 'Em Down), MusicSnake (Call Me MusicSnake) and Yung Gravy (Welcome to Chilis).