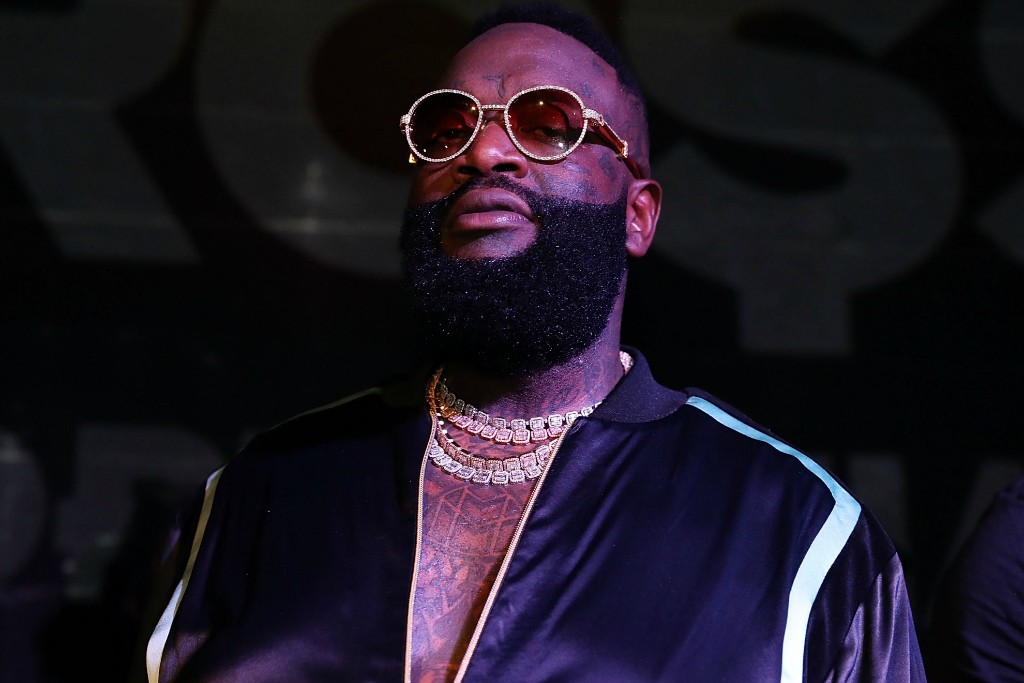 With Port Of Miami 2 still in heavy rotation, Rick Ross is back at the DopeHouse with a new video from his tenth studio album.
After sharing a clip for "Fascinated" late last month, the biggest bawse comes through with one for the Drake-assisted "Gold Roses." But, unlike the "Money in the Grave" video, Drizzy is no where to be found.
The clip finds Ross at the mansion at night time, cruising through the streets in the old school and enjoying the finer things in life. The visual remains dark throughout to give it a more haunting look that we're accustomed to seeing from him.
Ross will soon kick off a tour for the album in Vancouver, Canada on September 23, and wrap things up in New York on October 16.