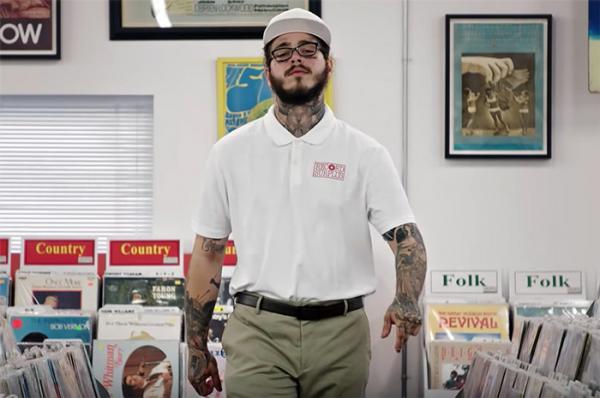 Watch Post Malone Prank Video
Post Malone is a prankster. The "Better Now" hitmaker goes undercover as an aspiring hip-hop artist at a record store. He meets customers and tries to disguise himself, but not everyone is fooled.
During his encounters, he tells patrons that his own album sucks and tries to sell it for half off. He even asks someone to help him with his rap name (Young Fleshlight) and gets an older customer to read the lyrics to "rockstar," who in turn tells him that he needs Jesus. But his antics end up getting him fired. He makes a scene in the store before walking out without his shirt.
The prank is part of a new campaign for Omaze, where one lucky fan can enter to win a 2018 Bentley Continental GT V8 Convertible and the chance to ride in one with Posty himself.
Watch Post pull off his record store prank below.