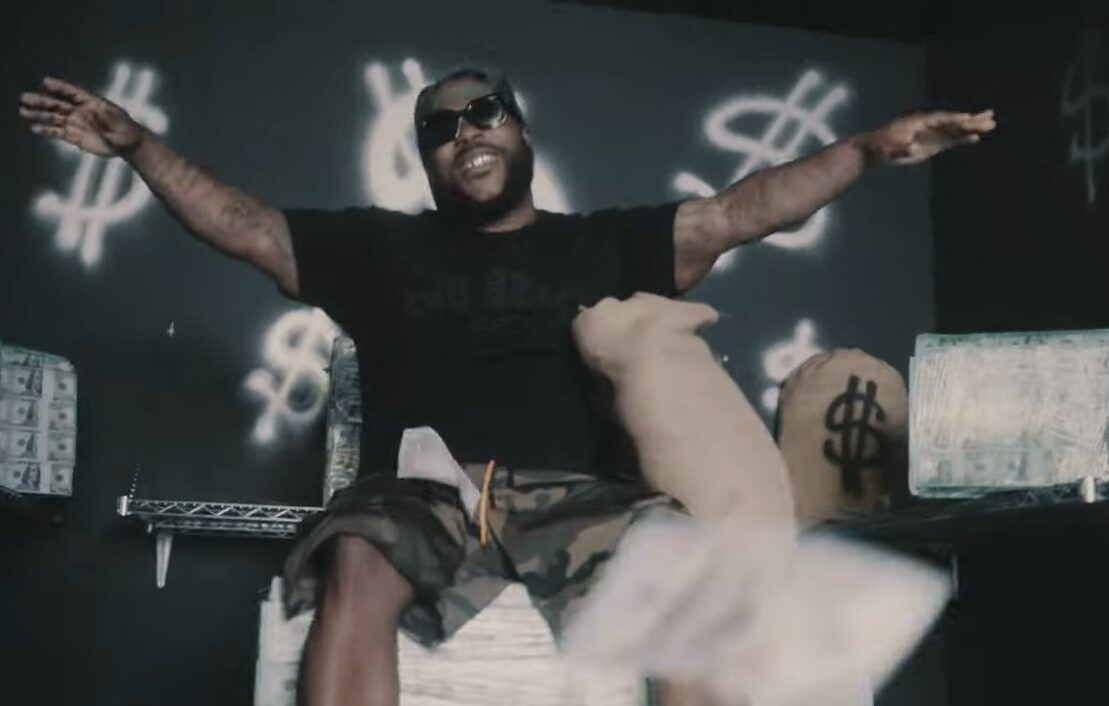 Weaving an impressive tale of resilience and ambition through his raw and unapologetic tunes, J Hustle is an emerging figure in the world of Hip Hop and Trap. Born and raised in Milwaukee, Wisconsin, he now calls Dallas, Texas, his home. With his compelling verses that echo life's harsh realities, J Hustle intends to inspire those living in the grittiest corners of America, assuring them they too can rise above their circumstances and make their mark on the world.
A distinguished talent in the music industry since 2017, J Hustle's journey has been punctuated by challenges. He began crafting his music in earnest after a jail stint for a gun charge. Since then, he has strived to create a unique sound that resonates with listeners from all walks of life, recounting real-life experiences that underline his authenticity and depth.
The current music scene, dominated by social media and plagued by violence and substance misuse, is a challenging landscape. However, J Hustle's view is optimistic. He believes it presents vast opportunities for emerging artists like himself. Drawing inspiration from industry legends like 2pac, Pimp C, Master P, Baby, and Jay Z, he sees the potential to carve a successful path of his own.
J Hustle's dedication to his craft has already started bearing fruit. His single 'Back in the Trap', produced by G money, featured on the Heat from the Street segment on V100.7 fm in his hometown. His collaboration with Kiare Newbreed, 'Whole Vibe', found a place on the 97.9 The Beat radio station in Dallas. His mixtape 'Trapumentary', produced in partnership with Bigga Rankin, is available across all major platforms.
As he looks toward the future, J Hustle envisions a trajectory marked by chart-topping Billboard hits and a significant role in advancing the culture and introducing new talent to the industry. For budding musicians, his advice is succinct and invaluable: understand the business aspect of music, as it forms the bedrock of a sustainable career in the industry.
One of his most profound tracks, "Going thru Hell tryna see Heaven" from the mixtape 'Hustle Hard or stay Broke vol,' signifies a turning point in his life. The tragic demise of his friend Max, who was set up by a woman, profoundly impacted J Hustle, resonating in his heartfelt lyrics.
J Hustle's recording process is grounded in capturing the essence of the moment and the vibes that surround him. If given the chance, he would collaborate with artists like Lil Baby, Kodac Black, and Future, reflecting his admiration for their distinctive musical styles. His dream collaboration, however, remains the industry titan, Jay Z.
His latest release, "When ya Bag Right", featuring Blood Raw, is a testament to his rising prowess. With standout bars like "My bag right so I do what I wanna when I wanna, 63 Amg Benz when I bend the corner, And I can switch it up, I got my own fleet, Pounds like a dispensary, My money grow on trees", the track underscores the freedom and opportunities that financial stability can provide. Produced by Young Diesel, it's out now and promises an engaging listen.
For J Hustle, the journey is far from over. A deluxe version of 'Trapumentary', hosted by Bigga Rankin, is on its way, promising more of the raw and authentic tunes that have become his trademark. As he navigates the complex terrains of the music industry, his mantra remains clear: motivate, inspire, and always remain true to your experiences.