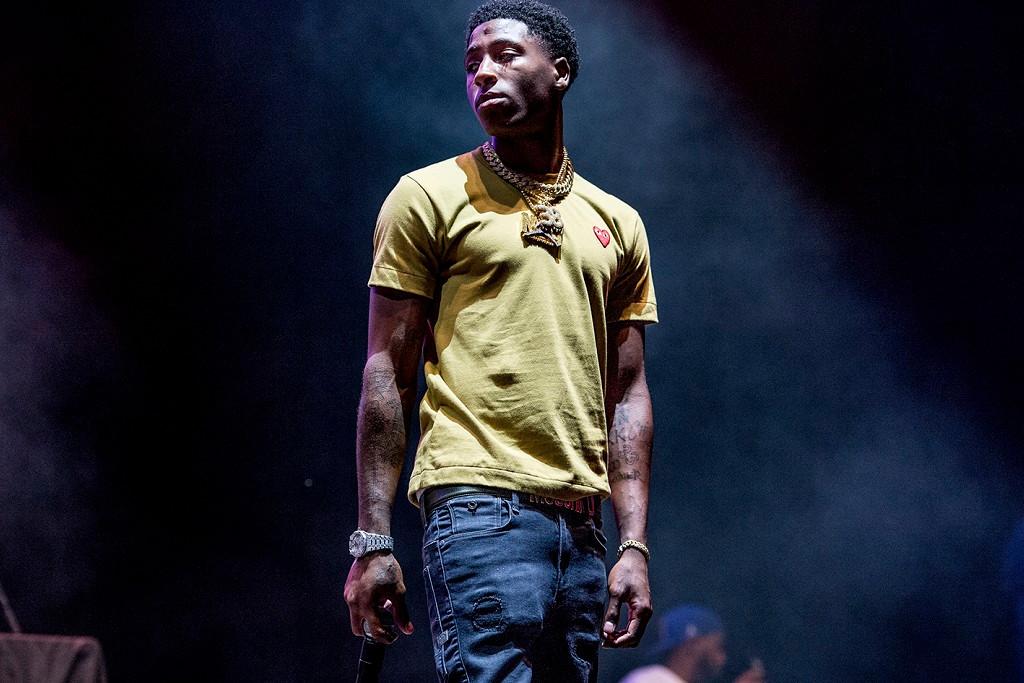 2019 is ending on a very interesting note. NBA Youngboy released his new track titled "Dirty Iyanna" and it's a cover to Michael Jackson's hit song, "Dirty Diana."
The visual is pretty creative for being restrained to the confines of his mansion. "Dirty Iyanna" breaks into YoungBoy's garage, smashes the windshield and stabs the tires of one of his black sports cars.
The "Hypnotized" rapper hears noises coming from outside while playing Call of Duty and gets his security team, who are all strapped with assault rifles, on the case. They eventually catch her sneaking through the backyard with a black ski mask on, where YoungBoy decides Iyanna's fate.
Watch the "Dirty Iyanna" video below. Youngboy is currently on house arrest. He is unable to perform or tour, but he is continuing to release new music.
in recent news, NBA YoungBoy's Brothers Arrested for Murder of Teen.