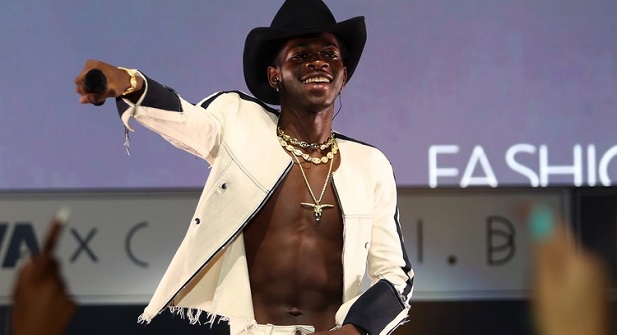 Watch Lil Nas X & Billy Ray Cyrus "Old Town Road" Video
Lil Nas X finally releases the highly-anticipated video for his breakout hit "Old Town Road" featuring Billy Ray Cyrus, directed by Calmatic.
The clip starts off with Lil Nas X and Cyrus escaping the sheriff and his crew (featuring a quick cameo from Chris Rock) with a bag full of money. Soon after the duo find what they think is an abandon house for shelter only to be scared away by a man wielding a rifle. Nas then runs into a tunnel that leads him into modern day America.
The song remains No. 1 on the Billboard Hot 100 for a sixth week, while Lil Nas X readies his debut for release later this year.
Earlier this month, DJ Diplo recruited Billy Ray Cyrus and Lil Nas X for his "So Long" visuals which included footage of the trio performing "Old Town Road."
Watch below, the clip also features appearance from Chris Rock, Rico Nasty, Diplo, Ha Ha Davis, Jozzy, and YoungKio.