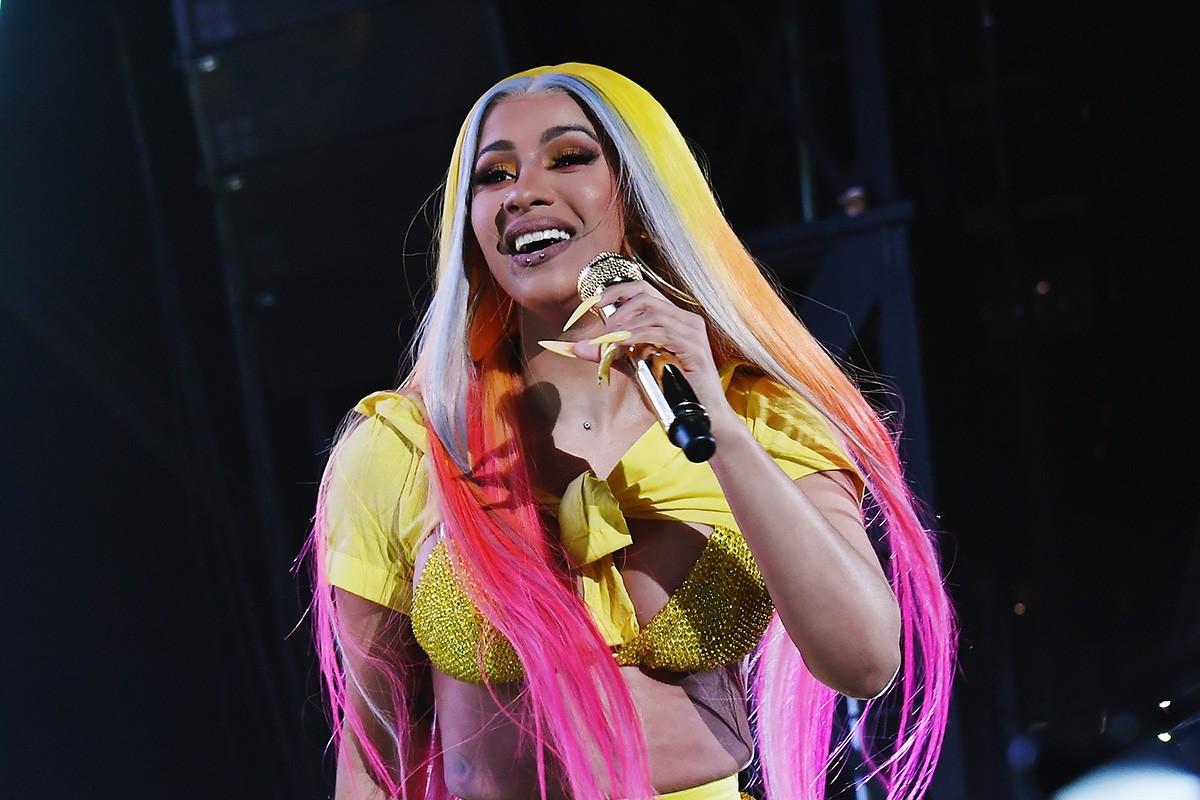 Cardi B drops a brand new freestyle on her Instagram and Twitter pages late monday evening to give fans a little taste of the new album, standing in what looks to be a kitchen, wearing a sports bra and sweatpants.
In the one-minute long freestyle, Cardi B reminds her haters of how far she's come: "I be in the mansion, while you're in my mentions / I came right out the trenches to top of the charts." The rapper ends the freestyle by letting her fans now the new album is on the way: "It's just a little something 'til I finish up the album."
Cardi's year so far has produced only one solo single "Press" amid a number of high profile collaborations and her starring stint on Netflix's hip-hop series Rhythm + Flow.
the Bronx native debut album, Invasion of Privacy, was released last year. The project earned her a Grammy award for Best Rap Album, making her the first solo woman to ever win the award.