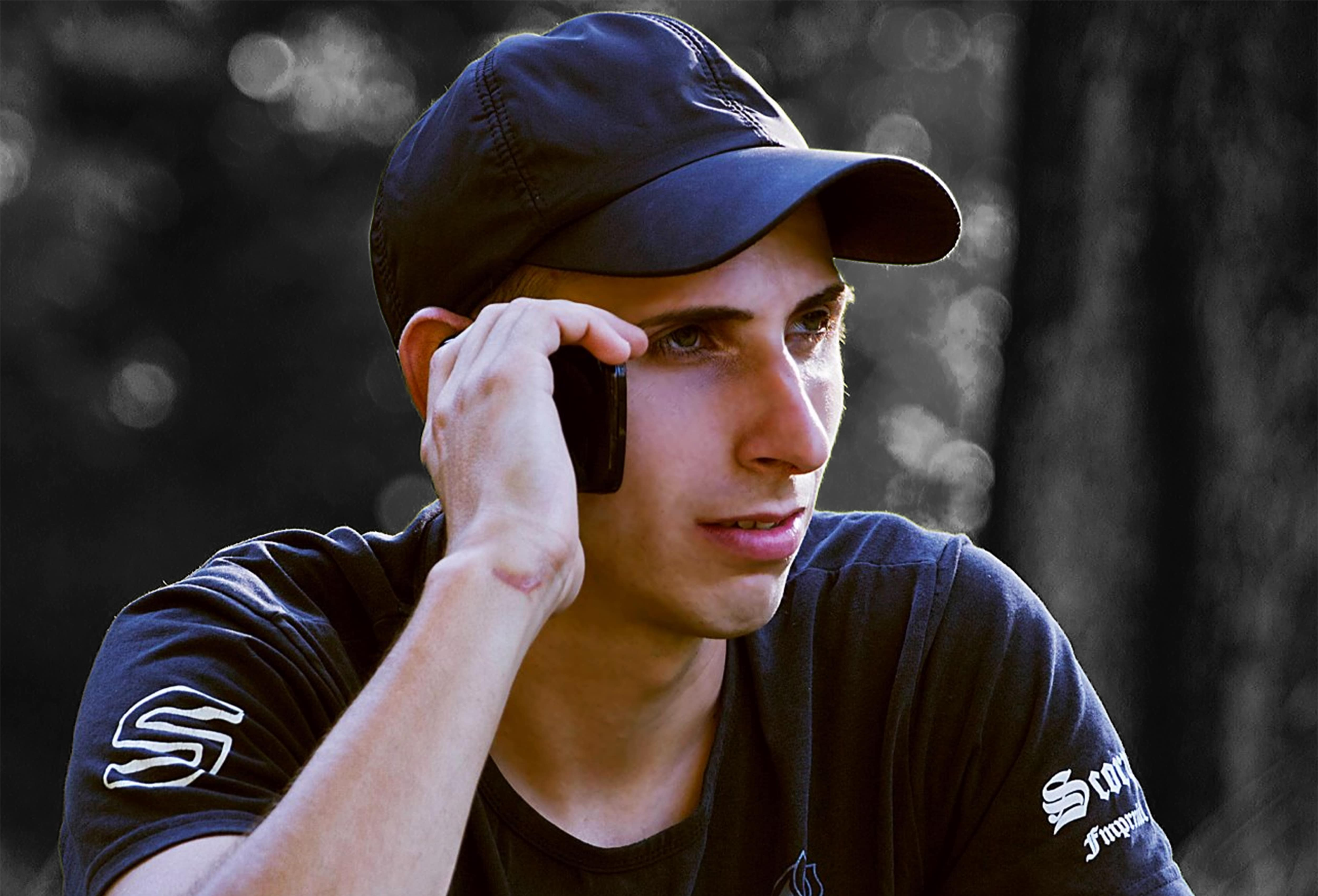 'I Step on the Gas' is the latest single from Macedonian artist Vukac MC. Featuring the infamous Bronx Rapper SamGotDI (El Gran Matador 'Ole Ole Ole') 'I Step on the Gas' sees these two artists teaming up with NT Beats for this massive tune. Released on Christmas day 2021, 'I Step on the Gas' is rich with personality and attitude. A heavy trap sound with a powerful hook and punchy verses make this a song to remember. Living in the States, Vukac MC is making a comeback with this new single 'I Step on the Gas'.
"I Step on the Gas", is a gritty street-style of hiphop/rap with Vukac' quintessential profanity free lyrics throughout. Vukac's unique style of hip-hop/rap can also be heard on his previously released EP 'Beginnings', which was recorded in Macedonian language. Vukac MC's songs follow simple patterns; he is almost an incidental rapper, more at ease with his sound than with the actual act of rapping.
"I asked for help from none other than NT Beats to produce the beat and create that exquisite vibe for my new song. I know that he is one of the greatest producers, so I knew this would be a fire track! So we made the song 'I Step On The Gas'. NT also got the rapper SamGotDI, from NYC / Bronx, to be on the song. When we finished the project, I knew that this would be a HIT!"
Born and raised in Macedonia and now living in the states, Vukac MC is a rapper, singer and Clarinet player who fell in love with the Hip Hop culture as a child and has never looked back. A fan of Eminem and 50 Cent, Vukac MC started writing his own music in 2004, recording on an old cassette tape. His first studio record 'Srce vo peta' was a hit in Macedonia, bringing him TV opportunities and even a slot on Macedonian Idol.
Despite this success, the nature of the Macedonian music market meant that he still had to work day jobs to keep himself afloat. After meeting beat producer Nikola Tefov (NT Beats), this duo formed a strong partnership and friendship, producing and releasing songs together. This partnership has continued now with Vukac MC living in Chicago with his wife.
Connect with Vukac MC on social media for updates on new music, videos, and more; @VukacMC