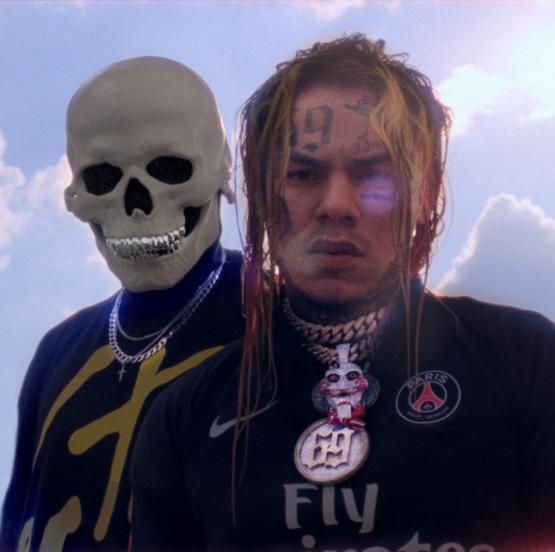 Stream Vladimir Cauchemar 6ix9ine Aulos Reloaded
Stream Vladimir Cauchemar 6ix9ine Aulos Reloaded – This month, Tekashi 6ix9ine decided that he was tired of being the "King of New York" and although he's welcome to reclaim the throne whenever he wants, the buzzing star prefers showing off his talents to a European market.
If you've been to a party in Europe in the last five years, you know techno is huge over t Electronic music as a whole is one of the biggest genres in most European countries so, naturally, 6ix9ine is getting his feet wet in that aspect. Stream 6ix9ine Aulos Reloaded
The New Yorker has previously collaborated with some obscure acts from Europe but this is perhaps the most mysterious joint yet. Vladimir Cauchemar released the original "Aulos" months ago, using a prominent recorder sample to craft a pretty unique instrumental.
Tekashi must have heard it and asked to make a remix because here we are, listening to the man yelling over the French producer's beat. As the "King of Europe," we're likely to hear a few more collaborations between 6ix9ine and European artists or producers.
In other news, Tekashi has been teasing his upcoming single, produced by Tay Keith, which is set to debut on Sunday. He's promising to go 10/10 on the charts with it and, so far, it seems to have all the elements of his next chart success. But what do you think of his contributions to "Aulos Reloaded?"
Stream "Aulos Reloaded" below or get your own copy on iTunes here.