Watch Tyga 'Goddamn' Today, 23 April 2019: Tyga...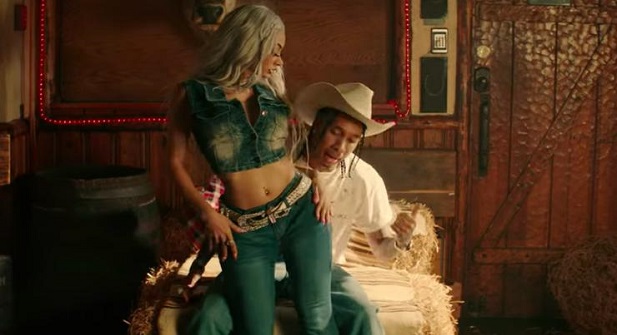 Watch Tyga 'Goddamn'
Today, 23 April 2019: Tyga drops off a Western-inspired video for "Goddamn," Just one week after dropping the D.A. Doman Produced single
Directed by Arrad, the new visual takes on a Western theme and finds Tyga getting his cowboy on. He's dressed appropriately in a hat and denim, while performing in a local bar and taking things to the backroom with a woman.
With a cowboy hat and guitar by his side, the L.A. rapper takes in the country culture, adding his own style and sexy women to the mix.
Watch the Wild wild west clip below and share your thoughts.
Tyga – Goddamn (Official Video)