Meek Mill Jeremih Pnb Rock Dangerous Video Stay...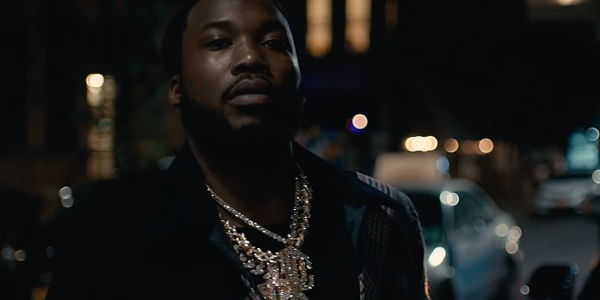 Meek Mill Jeremih Pnb Rock Dangerous Video
Stay dangerous. After linking with Tory Lanez in the video for "DrIP DrIp Drip," Meek Mill teams up with Jeremih and PnB Rock for a "Dangerous" visual.
The Kid Art-directed clip features beautiful women, fancy cars, and designer brands. Dripping in Fendi and his Dreamchasers chains, the Philly MC raps in front of his Rolls-Royce Phantom and gets up close with his sexy co-star in the dimly-lit scenes, while Jeremih and PnB make cameos.
"Dangerous" is one of four tracks off Meek's Legends of the Summer EP, which was released in July.
The justice reform activist is now readying his next project, which may feature a collaboration with Cardi B.
Meek Mill – Dangerous (feat. Jeremih & PnB Rock)
Ryan Kyle
Rayne Klye is an editor for 24Hip-Hop. He keeps you in the loop nightly by updating the site with your favorite songs, videos, mixtapes, and news stories, all while maintaining our social media game to be on point. His appreciation for art, and love for sports & fashion makes this Chicago writer very knowledgeable within the entire urban culture ...