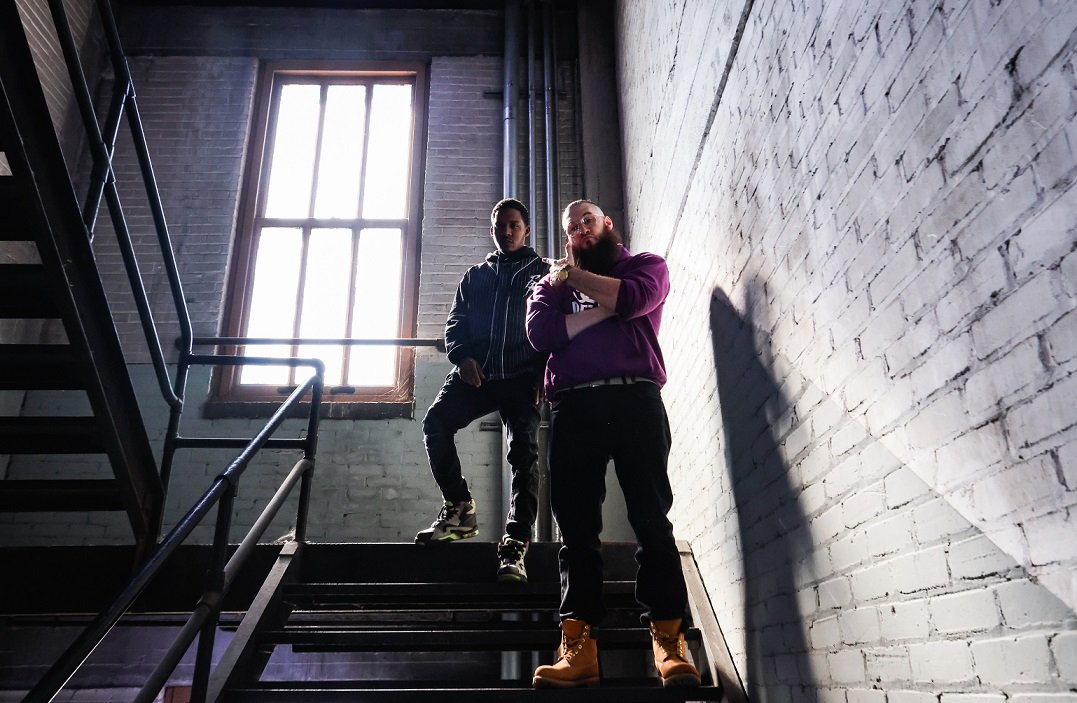 Detroit artists Valid and Stretch Money are continuing their run with their new visual for "The Girls". A poignant track from their recent album Bill & Isiah, "The Girls", produced by Pig Pen & DJ Jmac, stood out for its bassy sonics, raw, stylish vocals, and retro-futuristic style.
It's a highlight from the record that feels truly Detroit in sound and tone, and it makes its mark in the tracklist for presenting a refreshing, authentic take on the Detroit hip-hop sound.
They continue their run fresh off the album's release with the new visual directed by Jerry Reid & Slander King, which does well to distill the track's sleek, retro mood with muted, smoky shots, charismatic performances from the emcees, and nocturnal, atmospheric settings. Accompanying the bass-heavy, raw track, the video also captures its uniquely Detroit sound and style, and in doing so represents the spirit of their strong recent Bill & Isiah record.