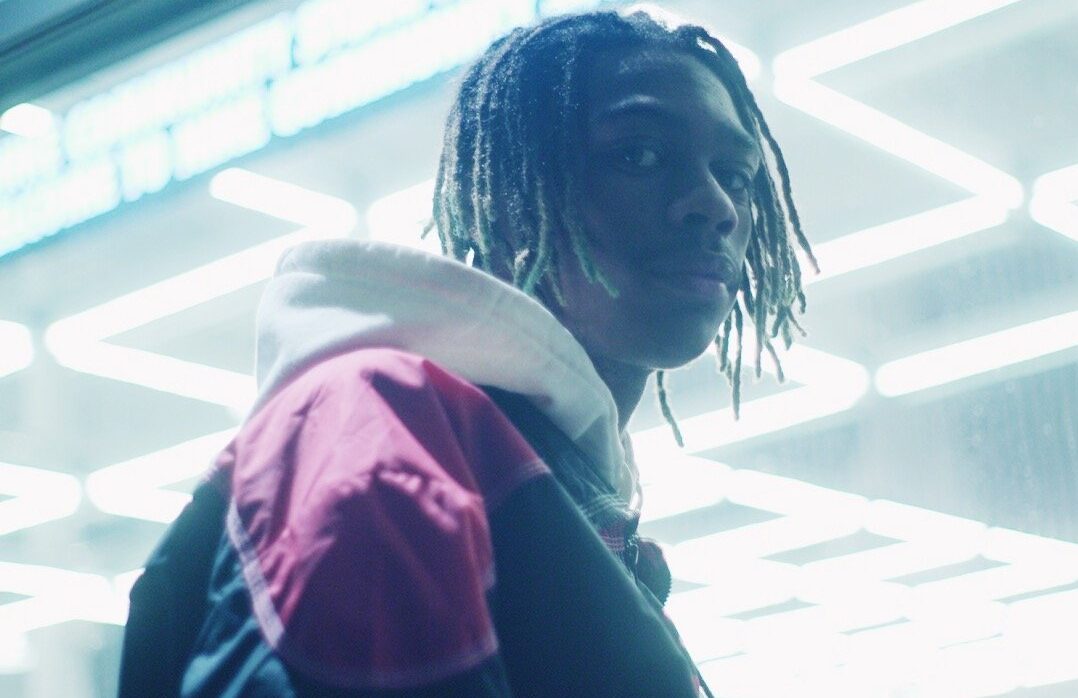 Rising rap star D3ND3 (pronounced DEN-DAY) is one of the latest Portland natives to make big splashes in the rap game, and he's starting 2023 off with a bang with his latest single "Geekin".  The track marks the first release for the young artist since his last project N30n Wrld, and it also serves as a launchpad for the next steps in his artistic career.
D3ND3 is coming at his creative process from a different angle this time around on "Geekin", saying that he was looking for "a new light or perspective" to write about.
"Creating this track, I wanted to write from a different approach…I wrote this song from the perspective of someone else," said D3ND3.  "This song speaks about the current mindset I and my engineer were feeling at the time; [we allowed] the emotions to flow into the art."
The MC is keeping his circle tight, with producer and engineer Azaraelbeatz also being his best friend.  It gives the song that much more of a vibe, like there was nothing forced about its formation.  It's exactly how he planned it.
"The lack of care or fear of the world's opinion breaks any limitations or boundaries that our minds create for us," said D3ND3.
D3ND3 seeks sonic inspiration from a wide variety of contemporary and older artists alike, with Keyshia Cole, Jay-Z, Lil Uzi Vert and Lil Yachty all cited by the artist as influences on his sound.  It's a very unique amalgam of styles that makes for a truly unique listen, and one that will stick with you even after you take off your headphones or turn off your speakers.
As for his next moves, D3ND3 has a lot in store for the world.  He's got music videos, singles and even a potential album all in the works, and he's certainly excited for what the future holds for him.
"This year is going to be the strike of the match," said D3ND3.  "I will create the environment that we are all in search of, which is a release of creativity."
If there's one thing you should know about D3ND3, then it's this: it's only a matter of time before he joins the likes of Aminé and Yeat as rap superstars from the 503.
You can connect with D3ND3 by visiting his Instagram or his website.
Click here to view the music video for "Geekin".