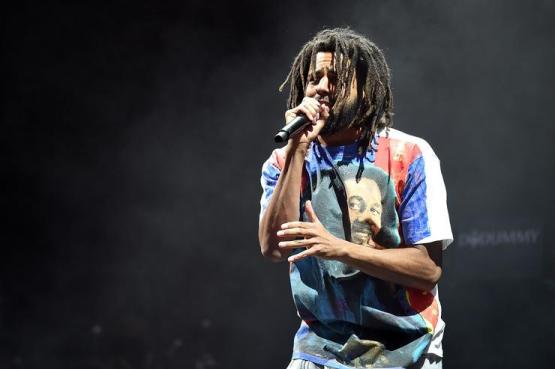 Ty Dolla Sign Teases J Cole Collab On Upcoming Album
Is a Ty Dolla $ign & J. Cole collab on the way? It looks like Ty Dolla Sign is calling on a couple big names for his next album, or that's what he's implying to us anyways.
On Friday, the T.G.O.D. artist shared a picture of him and Kid Cudi in the studio cooking up new material, while informing us that he's currently in "album mode." Now fast forward three days later to Monday and Ty was spotted back in the studio, but this time around he was with non-other than Dreamville rapper J. Cole as the two looked to be working on something in the photo he shared on IG.
"I've decided what I'm calling my new album …" Ty wrote as his caption as he shared a pic of him and J Cole in the studio. Unfortunately he didn't reveal what that title would be called or when we might expect to hear it, but with J Cole & Kid Cudi rumored to be on it, it's definitely going to build hype for the fans.
However, that's not the only project Ty Dolla Sign is supposed to have on the way. His project with Jeremiah, MihTy, was supposed to be dropping this Summer on a couple different accounts, but unfortunately that didn't happen and it doesn't look like it will be anytime soon either.
Check out Ty's latest pic (below) and keep it locked for further details on his forthcoming album and collab. Who else should Ty work with next?
https://www.instagram.com/p/BoZotgFHvYo/?utm_source=ig_embed
https://www.instagram.com/p/BoSW9qeHWNC/?utm_source=ig_embed