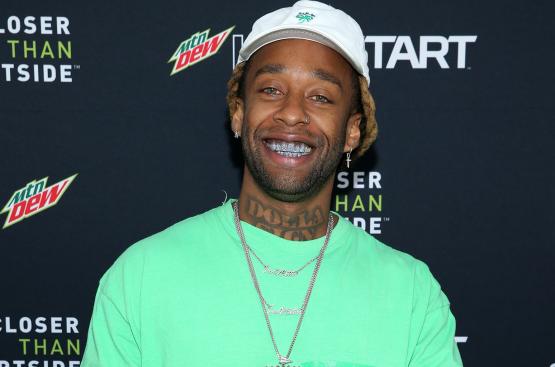 Ty Dolla Sign And Kid Cudi Spotted In The Studio
Ty Dolla $ign says he's currently in "album mode." While his joint project with Jeremih is currently in limbo, Ty Dolla $ign appears to be moving onto his next solo album.
On Friday, the T.G.O.D artist revealed that he's currently in "album mode," while sharing a photo of him in the studio working. However the photo wasn't just any old photo, it was with Kid Cudi, alluding to that a collab from the two is on the way.
The two were both previously featured on Kanye West's Ye album back in June, but never have they worked together on a track, which looks to be changing now. Unfortunately there's no other details about the album or collab as we're simply going off the photo, but the concept of a Ty x Cudi collab will definitely get fans excited.
As for the MihTy project with Jeremih, who knows what's going on what that to be honest. We were supposed to be receiving it on a couple different occasions over the Summer, but unfortunately that didn't and it doesn't look like we'll be getting it anytime soon either.
Check out the photo of Ty & Cudi in the studio (below). Who else would you like to see Ty Dolla $ign work with?
https://www.instagram.com/p/BoSW9qeHWNC/?utm_source=ig_embed