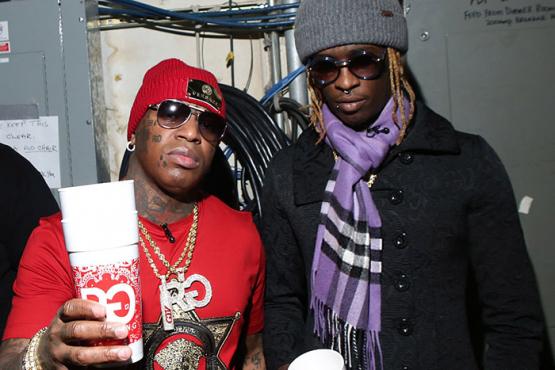 Birdman And Young Thug Under Investigation For Lil Wayne Tour Bus Shooting
On the day Tha Carter V was released, Birdman and Young Thug are under criminal investigation for allegedly plotting to shoot up Lil Wayne's tour bus.
According to TMZ, the Cobb County, Georgia D.A. is investigating the Cash Money CEO as well as Young Thug in connection with the shooting.
Following a 2015 nightclub performance in Atlanta, gunmen opened fire on Wayne's tour bus as it was leaving the venue. No one was injured.
The incident took place just months after Wayne's legal battle with Cash Money. The shooter, Jimmy Carlton Winfrey, was sentenced to 20 years after reaching a plea deal with prosecutors. Winfrey told cops that the beef between Birdman and Wayne led to the murder-for-hire plot.
After the shooting, Winfrey placed a call to a cell phone owned by Birdman, who has denied any involvement. Birdman and Wayne settled their legal battle earlier this year, resulting in the long-awaited release of Tha Carter V.
Five days before the shooting, Young Thug posted an Instagram video where he seemingly threatened Lil Wayne. Winfrey and weapons were seen in that video, according to the indictment.
In light of today's news, Thug announced plans to release another Lil Wayne-inspired project, Barter 7, the follow-up to 2016's Barter 6.
🅱️🅰️RTER 7 in moments 😇

— Young Thug ひ (@youngthug) September 28, 2018