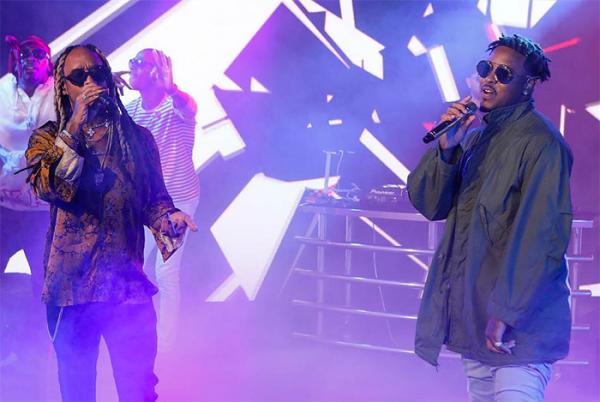 Ty Dolla Sign and Jeremih brought "The Light" to late night.
The duo performed their collaborative single on "Jimmy Kimmel Live!" on Monday night (Oct. 22). Backed by a band and several dancers, Ty kicked things off before Jeremih joined in, wearing a "God Save America" jacket.
They turned the stage into a party, much like the lively music video.
On Friday, they will release their long-awaited joint album MihTy featuring "The Light," "Goin Thru Some Thangz," and nine other tracks. See the tracklisting below.