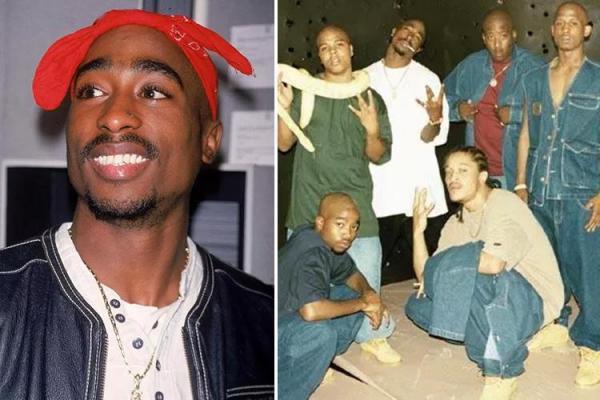 An Outlawz Member Reveals 2pac Really Wasnt Shot by Orlando Anderson
In 1996, when 2pac Shakur and MC Hammer were trying to bring light to the corrupt legal system, Makaveli was mysteriously taken out – on an alleged shooting with the Southside Crips of Compton.
While this has always been the general public belief of what really happened, those close to the situation and people with brains know how the Las Vegas set-up fight really went down.
In a recent live session with fans, Napoleon of Outlawz Dramacydal spoke on his brother Tupac Shakur, including accepting faith for a specific religion before he passed. He went to open up on what went down in Las Vegas with the infamous 2pac shooting, including revealing that Baby Lane wasn't the real shooter. Following the fight, those who wanted Tupac gone, felt it was the perfect time to take him out; using what went at the casino as their cover-up story.
Napoleon, revealed that Yaki Kadafi told Death Row and Suge Knight that Orlando Anderson wasn't the real killer. Kadafi, who was murdered weeks later, was the only person alive, who could've identified the real shooter; but opted not to cooperate with the government.
He also stated that Big Suge was also shot in his chest, as well as the public information of being shot in the head. Suge, later had his life threatened at night clubs in years to come; including the infamous 2005 Kanye West party and 1Oak in 2016 when he saved Chris Brown's life.
Take a look at the clip below and let us know in the comments what you think.