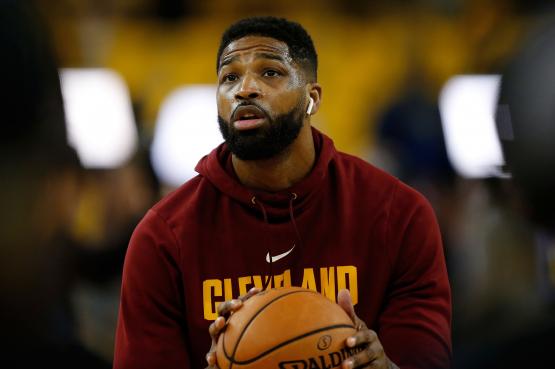 Tristan Thompson Calls Out Eastern Conference, Says Cavs Are Still Contenders
It's hard to act big and bad when Lebron James isn't on your team dragging everyone into the NBA Finals, but Tristan Thompson has mustered up the courage to call out Eastern Conference teams ahead of the preseason.
In today's media day, he said the Cleveland Cavaliers are still 4x Eastern Conference champions and a team to fear.
He justified this thinking by calling out the Boston Celtics, Toronto Raptors and Philadelphia 76ers and their exits out of the playoffs last season, considering Believeland stood tall and won out.
Tristan Thompson: "We're still 4-time Eastern Conference champions, so until you take us down from that, teams ain't got much to say. Boston, Philly, they ain't got much to say. Boston had homecourt Game 7 and lost. Philly, you guys almost got swept. Toronto – we know that story" pic.twitter.com/gnGqd4mGeM

— Ben Axelrod (@BenAxelrod) September 27, 2018
Someone give him the memo that this Cavs team will be fighting to be making the playoffs in the East this season now that the King is gone.
Props to him for having some sort of confidence after that huge loss on the squad?