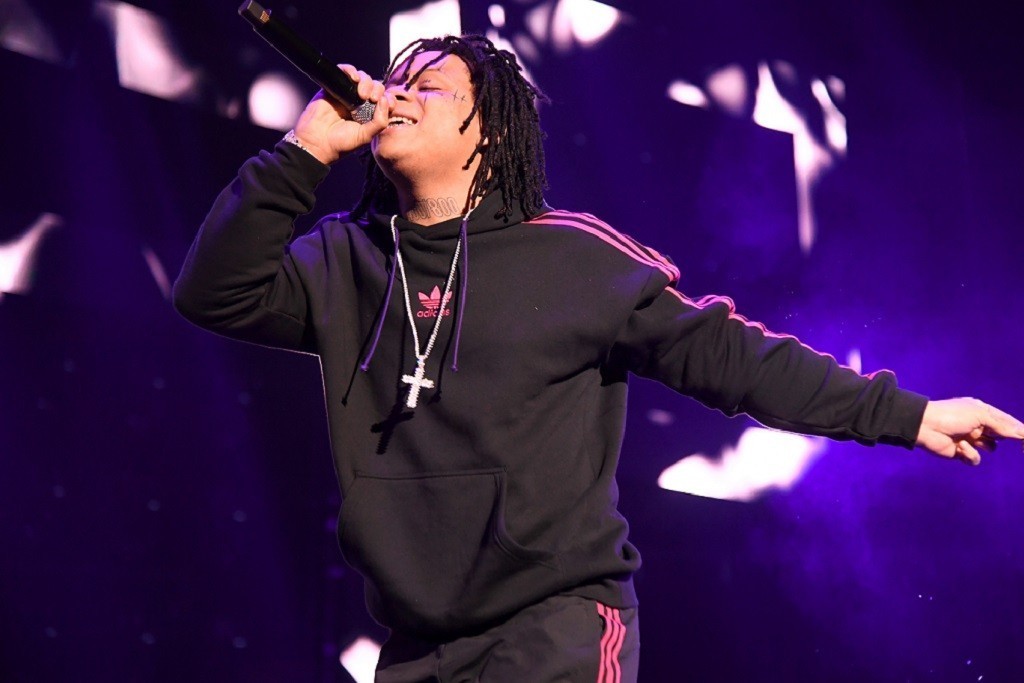 Trippie Redd recently sat down for an interview with Complex, where he was asked about Tekashi 6ix9ine working with investigators in his federal case. The question made Trippie Redd laugh, and he stated, "We don't talk about writers."
Speaking more about Tekashi 6ix9ine, Trippie was asked about giving Tekashi the beat for "Gummo," the song that put him on the map. Without saying Tekashi's name, Trippie Redd imitated the incarcerated rapper writing on a piece of paper and telling on people.
Before Tekashi's arrest, Trippie Redd and Tekashi frequently went back and forth online, and Trippie continued to do so after Tekashi's arrest. After news of Tekashi working with investigators, Trippie's "Under Enemy Arms" video featured a rainbow-haired rat.