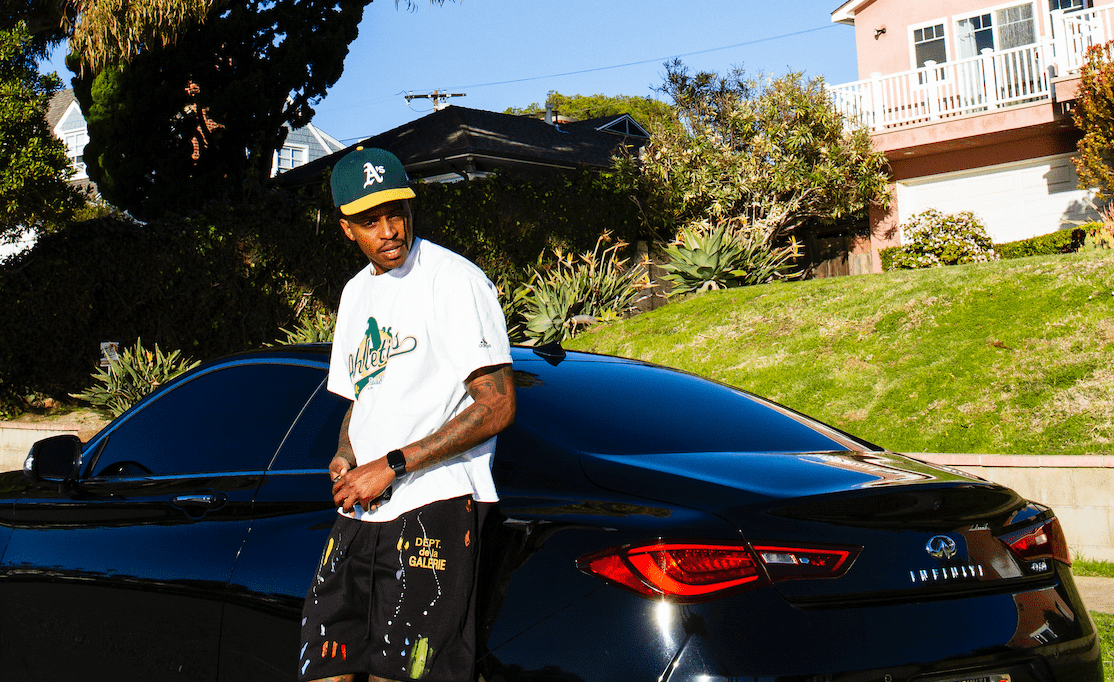 There are a lot of good rappers out there, but not all of them can rise above and be great by creating something special.  TrapMaulWT$ just dropped something special with his latest track "Spin Again", a track that has a unique ability to be blasted in the club or in the background at your house.  It gets better, as the song's accompanying music video features TrapMaulWT$ getting lit with his friends, which is exactly what you should do to this song.
TrapMaulWT$ has been on the grind behind the scenes and it's clear that his hustle is starting to pay off. The San Bernardino, California native says that he was inspired to make "Spin Again" by music he heard at a club, but he wasn't really inspired in the most positive way.
"I was in the club, which I never do, and the music was terrible…I just wasn't feeling it," said TrapMaulWT$.  "So I decided to make a song that me and my people could enjoy there."
As for the song's visuals, the clean edits over clips of TrapMaulWT$ and his friends having a good time gives the track that much more of a vibey anthem feel.  This is a song you play while you're out in the backyard or in the basement with the homies, doing exactly what you need to be doing: chilling.
The rising star is nowhere close to being finished with what he's started.  He's ready to turn up the pressure with lots of plans that extend beyond just dropping bangers.
"My next moves are to stay consistent with the music and the visuals, as well as do more shows and meet and greets to lock in with my supporters more," said TrapMaulWT$.  "As well as being active on social media…and I'm also working on getting more merch options as well."
"My team and I have a lot more in store for everybody, not only just from myself but my whole team has a lot of great projects coming soon," he added.
There's no doubt that TrapMaulWT$ is next up in the rap game.  The unique stylistic balance of club anthem and late-night vibe on "Spin Again" makes for a fantastic listening experience.  It's only up from here for TrapMaulWT$.
Connect with TrapMaulWT$ on Instagram or visit his website.