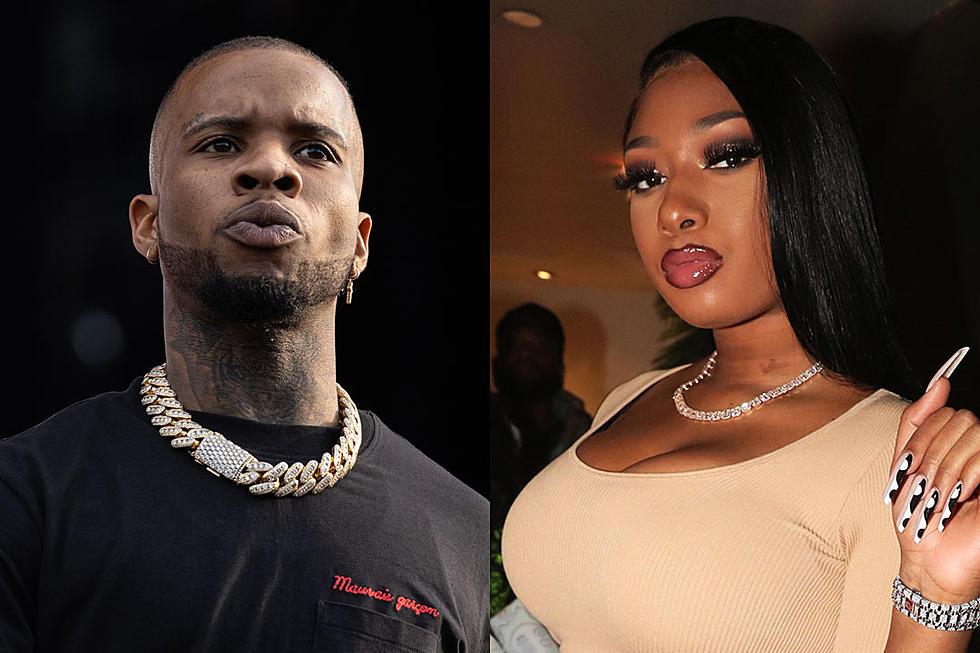 TMZ is reporting that Tory Lanez has been arrested on gun charges after an argument at a house party led to authorities finding a gun in his vehicle.
Police received a disturbance call around 4:30 AM Sunday about loud arguing outside of a Hollywood Hills residence. Soon after the arguing commenced, shots were fired in the air as the vehicle took off.
After authorities were given the description of the vehicle, it was subsequently located and police found Tory along with Meg Thee Stallion and another woman.
The cops then searched the vehicle where they found a gun. Tory was then taken to jail and charged with possession of a concealed weapon which is a felony in California.
in recent news, Remy Ripped Releases New Song "223's": Listen
Source: TMZ.com