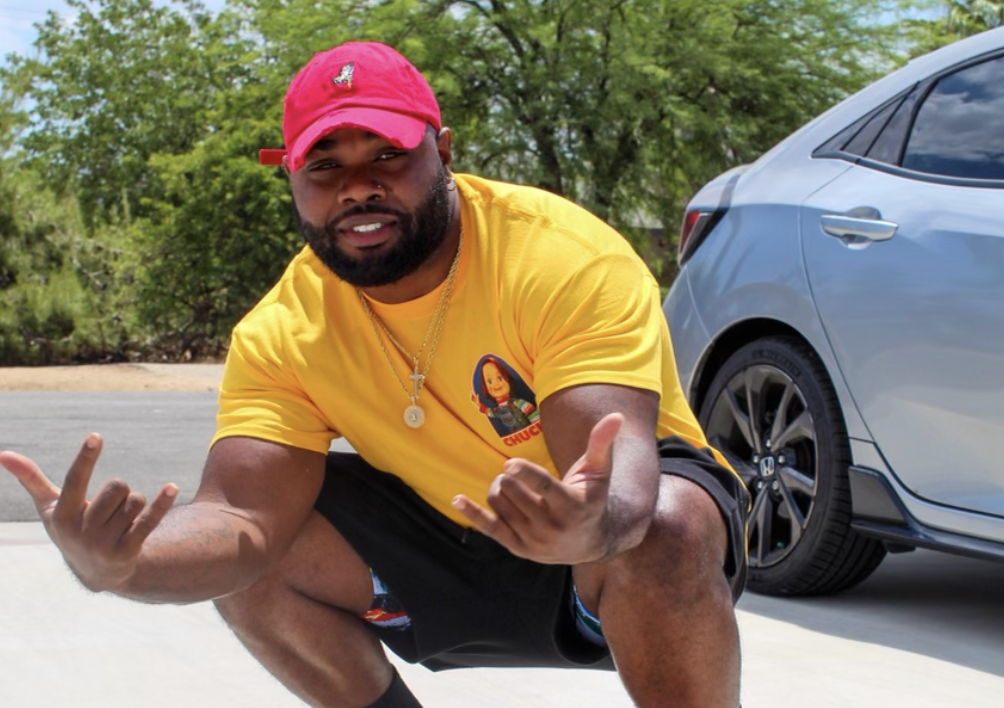 Rising hip-hop prodigy Tony Da Kidd demonstrates to music lovers what it means to elevate his music. His new album 'And Beyond' is now available for pre-save and pre-add on Spotify and Apple Music. The musician described his current initiative as a method of going the extra mile to enhance his music and keep his listeners entertained.
When asked about one reason he's passionate about music and what inspires him, Tony Da
Kidd had a heartfelt answer.
"The love, helping other people express themselves when they can't, and the feeling I get creating a dope piece of work," he said. "I love hearing how much my words have helped someone. I just get this feeling when I hear a beat that sits well with me, It's like a high that I can't explain."
The Los Angeles-based hip-hop musician revealed in an interview that he has always loved music since he was a child. His enthusiasm reached a tipping point in 2014, while he was in Japan. While he was there, he released a song on SoundCloud, and everything seemed to fall into place after it received such a positive response from music fans. Tony Da Kidd saw his own potential as an artist and seized the opportunity with both hands, never to be let go.
One of his favorite songs on 'And Beyond' is called "Change," which is one of the standouts on the project because it's relatable.
"It's basically about people telling me that I'm changing or acting differently when in fact never did," Tony Da Kidd said. "It's the people around me that are changing or treating me differently, this track is highly relatable."
Tony Da Kidd's topics in his music mostly deal with genuine and relatable human emotions, ranging from a traumatic life experience to everyday challenges in the family, job, and community. His mother is one of his major influences in life, as she worked diligently to provide him with a nice existence outside of the hustle and bustle of the streets.
"Growing up, I got by but never really had everything I wanted," Tony Da Kidd explained. "I had everything that I needed. All of that makes me realize that I missed out on having a lot. Being raised by a single mom, I saw my Mom struggle, but she always made sure I was good. That's why most of my songs are about struggle or pain—it's because I've witnessed so much. I lost friends and family on the streets. That's life. I could talk forever about this situation, but we don't have all day."
Tony Da Kidd has recorded a number of fan favorites throughout the course of his music career, including "Gotta Say," "Black Man," "Over Yet," and "Miss Me?" He published the album 'Somewhere Writing' last year. "Getting Better," "Still Cruising," "W.Y.A." with Kah Kang, "Keep It a Stack," "H.O.M.S.," "Do Me," "Too Hot," "Good Demeanor" starring Roy Audio, "A Lot on My Mind," and "Who Say?" were among the 10 outstanding singles included on the album.
According to some of his closest friends, Tony Da Kidd's musical style is a mix of Big Krit and Joey Badass with a dash of Rick Ross. 50 Cent, J. Cole, Meek Mill, Kendrick Lamar, and Big Krit have all influenced him musically throughout the years.
His accomplishments don't stop there — there's been more things that prove he's on the track to greatness. He received the 'Upcoming Artist Award' at an underground concert in Atlanta in 2017, and while it wasn't as huge as the Grammys, he's pretty happy to have been acknowledged as extremely promising by fervent hip-hop enthusiasts. His forthcoming project is likely to be another another awe-inspiring mix of his poetic and rapping abilities, and maybe even more.
Follow Tony Da Kidd on Instagram and check out his website to learn more about him. Make sure to check out 'And Beyond' below!