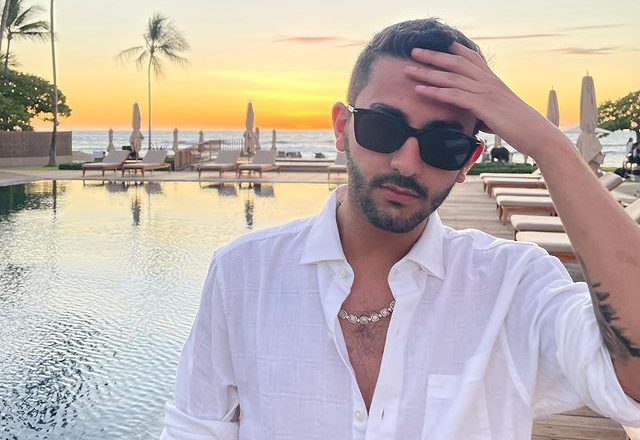 The music industry has no end of talent as we see so many aspiring artists rising on social media every day. The platform has opened a world of opportunities for aspiring talent to find their audiences from any corner of the world. Despite such a reach, most rising stars are often lost in the steep competition of the industry. It has no place for ordinary talents because trends keep changing on social media. Yazan Alsharif, the rising music sensation, has managed to sustain his popularity on social media for more than a year now. The 25-year-old music artist truly knows what it takes to be unique in the extremely saturated industry.
Growing up in the countryside of Virginia, Yazan Alsharif was just another guy raised by a normal family. What set him apart from the rest of the kids of his age was his incessant passion for music. While his friends were busy in sports or studies, Yazan was intrigued by traditional genres of music. He used to spend hours listening to yesteryear classics and even listened to someof the tracks in a loop. He wanted to absorb every beat, rhythm, and note of the track in his mind.
Yazan composed his first track when he was only 13. Back then, social media was in its infancy so Yazan kept his little success within his family and friends. Even though he did not earn popularity by accomplishing such a feat at that young age, it was a huge motivation for him to pursue a career in music. Yazan dropped out of college to start his YouTube channel "YazSounds".
Being a music enthusiast, Yazan was well aware of the trends and competition in the industry. He knew that to stand out from the crowd, he had to be unique in his creations. His love for traditional genres reflected in his compositions that he blended wonderfully with contemporary tunes. Yazan continued uploading videos on his YouTube channel "Yaz Sounds" that were recreations of old classics in his own style. His videos had the magic of old hits along with his unique style of composition.
It was in early 2020 when one of his recreations of the hit track "When Doves Cry" became viral on social media. It skyrocketed Yazan's subscriber base to over a million in less than a month. The music he composed for the track was traditional yet trendy, making it unconventional but familiar at the same time. Although his initial success was criticized for recreating classics, it could not deter his spirit to pursue his passion.
Yazan worked hard to hone his skills and created his first original single "Let Me Live Once More". It was a befitting reply to his critics. The song broke his previous record by earning more than 2 million views in less than a month. To date, Yazan has released 4 singles and each of them surpassed the response of the previous one. His recent release "Live For Your Dreams" is a hard-hitting rap that blends drill music with soft country notes to create an electrifying yet soul-soothing sound. The song received more than 2.5 million views within a month of its launch.
Yazan Alsharif's unyielding spirit is a burning example to aspiring talents who fear challenges. His story of overcoming challenges is an inspiration for many to follow their dreams no matter what comes their way.