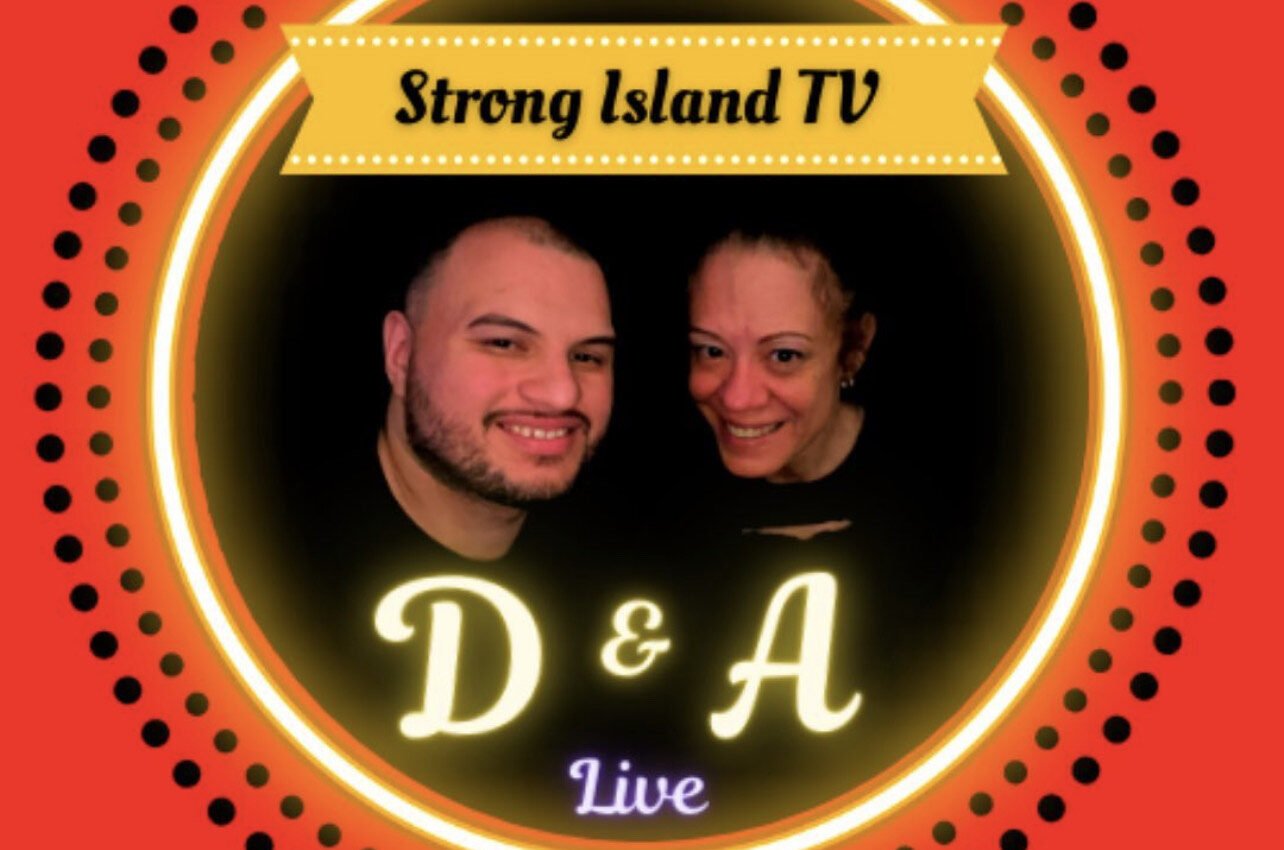 D&A Live is streamed live from Paradise Studios in Massapequa, New York every Sunday night at 8pm EST showcasing artists, entrepreneurs, actors, comedians, etc. Danny (the D) of D&A aka "Enjetic" has not only been involved in the hip hop industry all his life, but is also a New York State Advocate, Founder of the anti-bullying Foundation "Asking Myself" and has worked with several political campaigns as well as the United Nations with humanitarian efforts. Althea (the A) his wife, is an inspiring live podcast host.
With an estimated reach of nearly 4 million households, D&A live is now on cable tv Optimum Channel 115 every Friday night at midnight!
D&A Live supports and welcomes entrepreneurs, small businesses, podcasters, actors, authors on the show which has included inspiring artists etc., such as Andrew Washington (Comedian), Chris Milo (singer), Jeffrey "Voice" Watkins (engineer/producer), Childsway, CakeLife Gougz (rap artist, entrepreneur), Becca Rose (Blogger), Jenny Feldy (Actress/Comedian), Kaptain Splash (Character/Swim Instructor) to name a few. D&A has also been fortunate to host legendary artists such as Charles Hamilton, Dinco (Leaders of the New School, w/Busta Rhymes) Etcetera, Keith Murray, Jimmy Gates of R&B multiplatinum group Silk, Chris Young, Star Hanson (Hanson and Davis) with whom Danny "Enjetic" Rivera has been blessed to work/collaborate with on albums, singles and special projects.
Enjetic (Danny Rivera) has over 100k followers on social media, such as Instagram (Enjetic2021) and music platforms such as Spotify, YouTube. The D&A show garners 20,000+ viewers. Strong Island Television also has its own loyal viewership 3,000 members strong and continually growing. Strong Island/Paradise Studios Owner and Producer Bobby LaSerra has also won several awards for his producing "Agita" a one-woman show with "Best Drama – Indiefare, Best Stage Play – MoviePlay, Best Drama – Multi Dimension, and Best Comedy – Lightbox. You can visit at Strongisland.com or YouTube, Roku for all D&A live episodes.