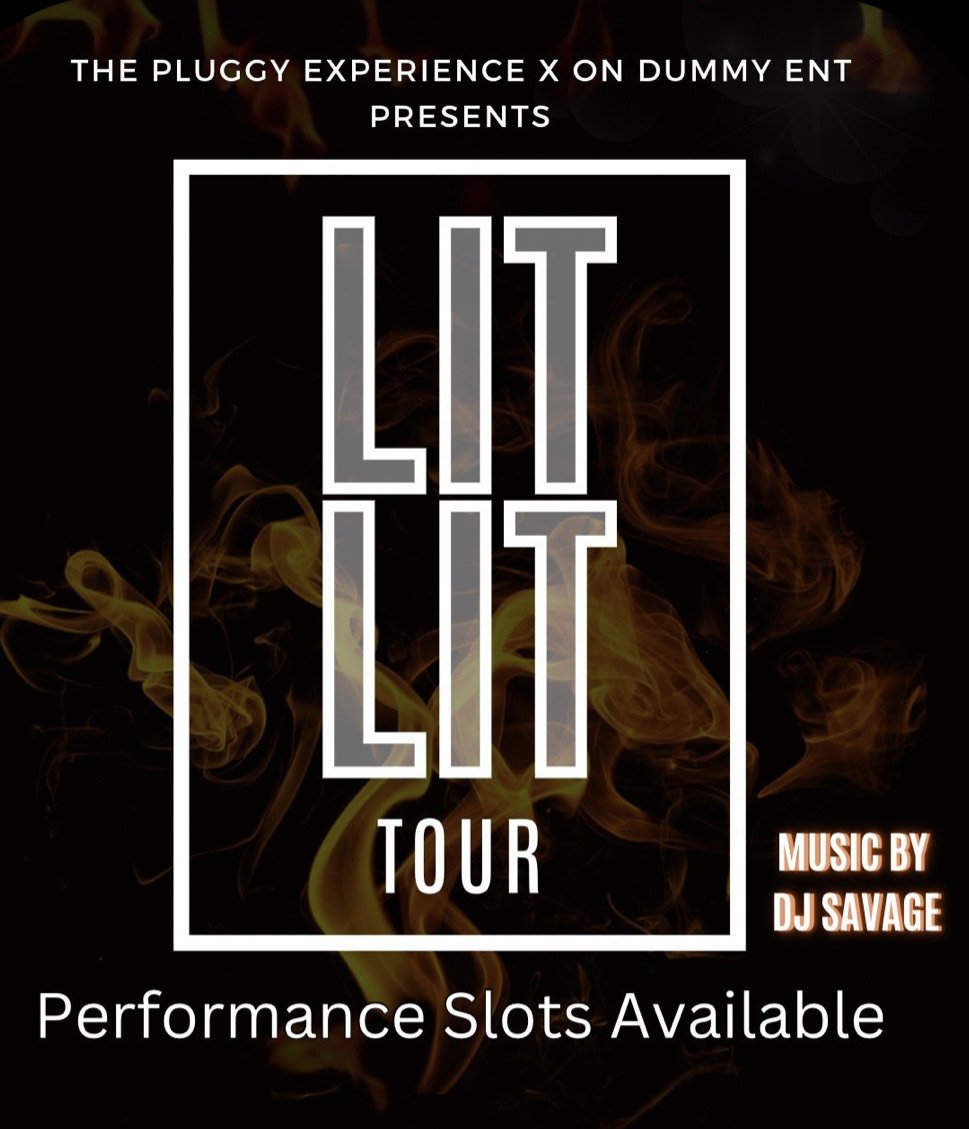 The 2022 "Lit Lit Tour" will kick off this Friday, October 21st in Birmingham, Alabama. The tours title is nothing short of the experience it brings. Powered by On Dummy Ent & The Pluggy Experience; this tour will feature over six states and over a dozen hot independent artists. The tour lineup includes Jay Griffy, B La B, Quez Dawg, Soski, Rambo Finesse, Yung Caf, Harmonet, Pocahontas, GTB Kartel, Doc Diezel, Pluggy Simmons and a lot more! There will even be a special guest at each tour date!
The Lit Lit Tour stems from Team Pluggy; a movement that involves industry connections , partners , entertainers and outlets. HipHopSince1987 and 24HipHop are both helping to power this tour. Team Pluggy has also recently started a partnership with The Hefner Boys and The College Radio Directory.
Thie purpose of this tour is for artists to help expand their audience and network with individuals in the industry. Each tour city will have the main core line up of artists but will also feature special guests and influencers from corresponding cities. If you are an entertainer , dancer , vendor , media or sponsor looking to take part of the tour; you also have the opportunity to join. (Instagram @masterpluggy or @ondummyent) New dates are being added!
Follow @Thepluggyexperience on Instagram for more updates.