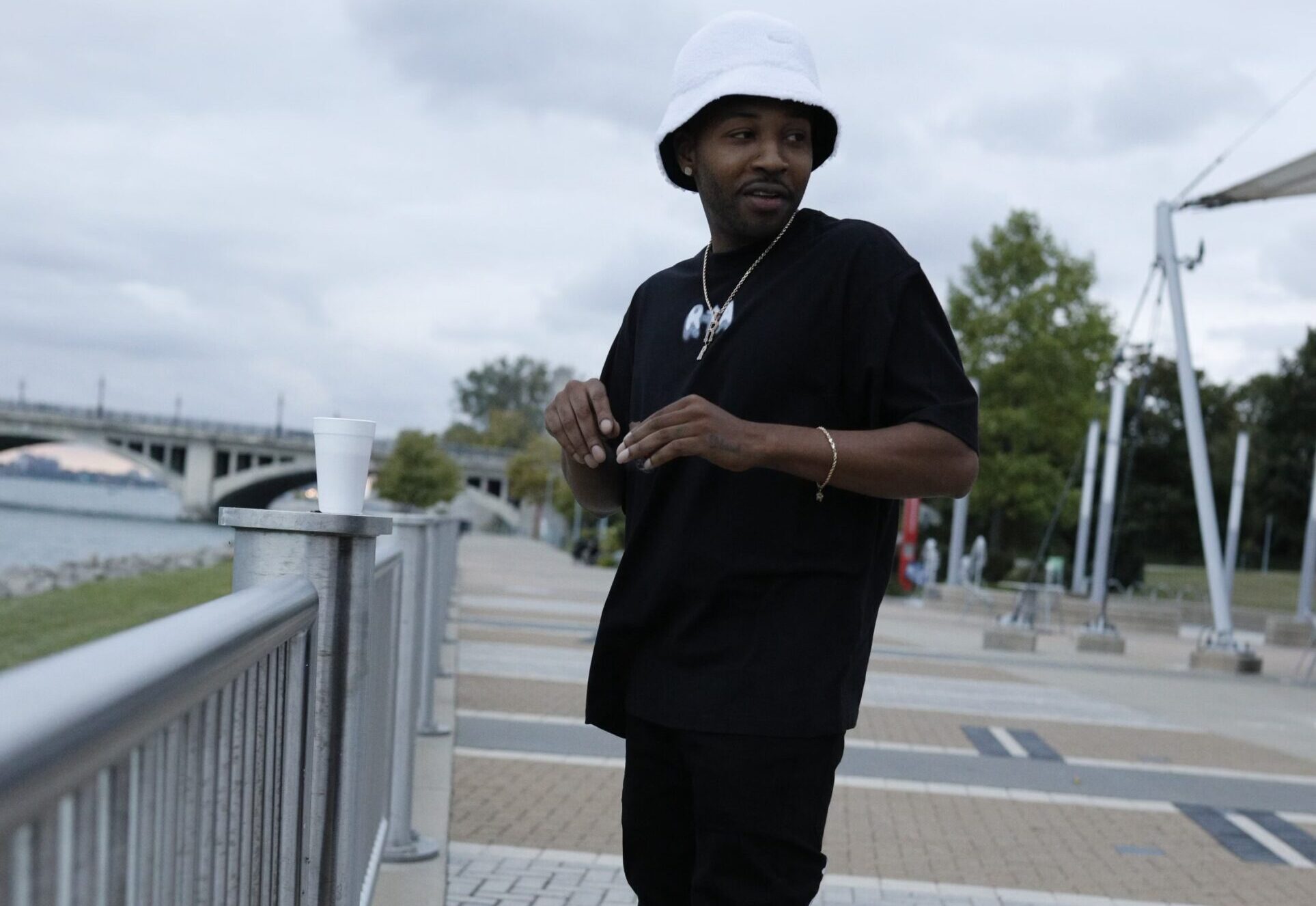 Introduction: Terrell Brown, known by his stage name Russian Rello, hails from the vibrant city of Detroit, Michigan, with roots in the neighborhood of BrightMo. He has been a natural wordsmith since childhood, using his lyrical talents to battle rap against adults and winning or coming close. Rello's journey into the music industry is a testament to his passion, dedication, and inspiration from legendary artists.
Early Influences: Rello's musical journey began with inspiration from artists like the Hot Boys, Nelly, DMX, and Soulja. These influential figures ignited his passion for music, driving him to explore his own creative potential. As he developed his skills, Rello started to forge his path in the industry.
The Creative Process: For Russian Rello, the creative process is a dynamic and ever-present force. He draws inspiration from everything around him, whether it's something he sees or hears. Rello's creative process is versatile, allowing him to freestyle, punch in, think one line at a time, or write, depending on the moment and mood.
A Day in the Life: Rello's daily life is a testament to his relentless pursuit of music. He wakes up with gratitude and spends most of his waking hours either in the studio or listening to beats. He also balances the responsibilities of being a father, taking his son to school and involving him in his musical endeavors. Rello's dedication to his craft is evident as he continually seeks opportunities for progress.
Meaning in the Music: While Rello doesn't embed hidden meanings in all his music, certain tracks may carry deeper messages. He emphasizes the importance of "feeling it" when creating music, as every song is an authentic expression of his thoughts and experiences.
Collaboration: Rello enjoys collaborating with other artists. He believes in the power of in-person collaborations, where both artists can contribute to the creative process from start to finish. This approach ensures a genuine and organic outcome, devoid of impersonal digital exchanges.
Interacting with Fans: Russian Rello values his fans immensely. He expresses his gratitude by frequently reaching out, giving thanks, and even organizing giveaways. His fans are a vital source of motivation and inspiration for him.
Favorite and Least Favorite Aspects: Rello's favorite part of his line of work is the creative process, where he feels most alive. The potential for each song to make a significant impact on his life and family's future keeps him going. On the flip side, the financial burden of pursuing a career in music is his least favorite aspect. He mentions the constant need to invest in his craft and the challenge of avoiding those who try to take advantage of artists in the industry.
Dealing with Anxiety: Despite the challenges, Rello maintains a calm demeanor. He hasn't faced performance anxiety or anxiety during music releases, a testament to his resilience and strength developed through life's experiences.
Tips for Aspiring Musicians: To aspiring musicians, Russian Rello emphasizes the importance of having a stable source of income to support their music careers. Music is a consistent financial commitment, and it's essential to understand this aspect of the industry. While many dream of becoming musicians, being financially prepared can make the journey smoother.
Conclusion: Russian Rello's journey from Detroit's BrightMo to the music industry is a testament to his unwavering passion and dedication. His influences, creative process, and daily routine showcase his commitment to his craft. As he continues to create authentic music and engage with his fans, Rello is a promising artist with a bright future ahead.