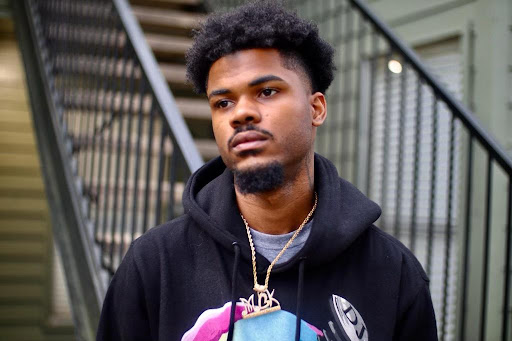 I'm Richie Mike, born and raised on the Southwest side of Houston. I first started rapping when I was about 17 or 18 years old, with my friend, Bless. He is the person who really got me into rapping. Some of the rappers, that I listen to growing up, also got me into the rap game, was 2pac, Pimp C, Big Moe, Z-RO, UGK, and ABN. I have performed at several events in the Houston area with KentheMan, and Yungro. I have open shows with H-Town in Henderson Texas, Ideal, Jeff Floyd & Step Rideau, J-Wonn in Wharton Texas.
Gorilla Glue was (released in 2020) it had success as my first national single release. It got radio play time on the Fleet DJ's stations, Music Choice platforms and made the top 100 on the DRT charts. Started Out Smal released in (July 2021), hit #4 on the Top 30 College Radio Chart, #2 on the Urban Influencer Rap Chart and #66 on the DRT charts.
My latest single, Had a Dream (released in May 2022) hit #53 on iTunes Top Rap & Hip Hop sellers list, and #2 on Amazon Top Rap & Hip Hop sellers list. I can't really describe my style, I feel like it's my own little style but people will always compare styles, so it doesn't really matter. I feel like I make my best music when I'm by myself chilling and listening to beats in my living room. I can't really say it's a pacific person that I would like to work with, I'm willing to work with anybody really. As long as they are a cool person and the vide is right, it's a go. I would like to say to all my supporters thank you, for the support and the love. And for those who don't know me, if you don't know me now, you will hear about me soon.
I got other skills, too like I'm pretty good at drawing and playing basketball, or really almost all sports I'm pretty good in. If I wasn't a rapper today, I might be driving trucks because I have my CDL or owning something. I admire my Mom a lot and God pretty much. Some of the best advice I got was, work smart not hard and make the money don't let the money make you. If I could change something in the music industry it would be the way people think, and I would give people more opportunities. In the next year I see myself in the rap game going far, and changing up some things in the game as well.
You can follow me pretty much on all social media's @RichieMikeMbk. You can also check out Richie Mike's latest Single, "Started out Small," on link below