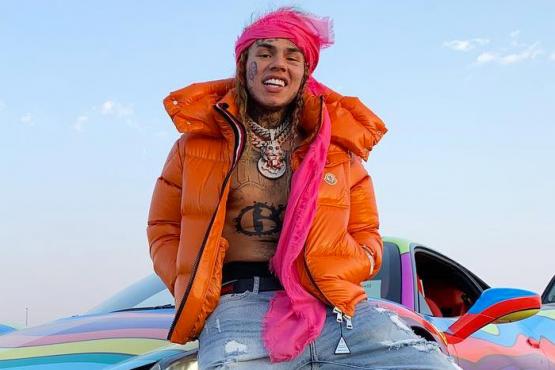 Trippie Redd's ex-girl Ayleks has officially switched sides.
Tekashi 6ix9ine and Trippie Redd have been at odds for the better part of this year. The two may have collaborated on "Poles," a track that helped bring 6ix9ine's name into the limelight, but they absolutely despise each other these days.
Out of all of Tekashi's beef conquests, Trippie is one that never seems to go away. Despite their clear dislike for one another, they continue to be dragged into each other's business. Case in point, 6ix9ine is posted up with the Canton rapper's ex-girlfriend in a recent Instagram post.
"BIG 69 YOU KNOW WHAT THE FUCK GOIN ON," wrote the colorful artist, mocking his rival's catchphrase. He added, "Don't go switching sides," posting a photo of Ayleks, the woman who spent much of her time with Trippie Redd earlier this year.
Trips and Ayleks were pretty much inseparable, even going into interviews together. Since their break-up, the "Love Scars" artist has been seen with a handful of different women on his social media accounts, even predicting that his ex would switch up on him and make her way into Tekashi's DMs.
Well, here we are… Trippie ended up being right as his enemy uploaded a capture of his FaceTime conversation with Ayleks, adding even more salt to Redd's wounds.
This is the most recent activity from the neverending beef. Trippie Redd has not yet commented on the situation.
https://www.instagram.com/p/Bo0MZbXA0R0/?utm_source=ig_embed