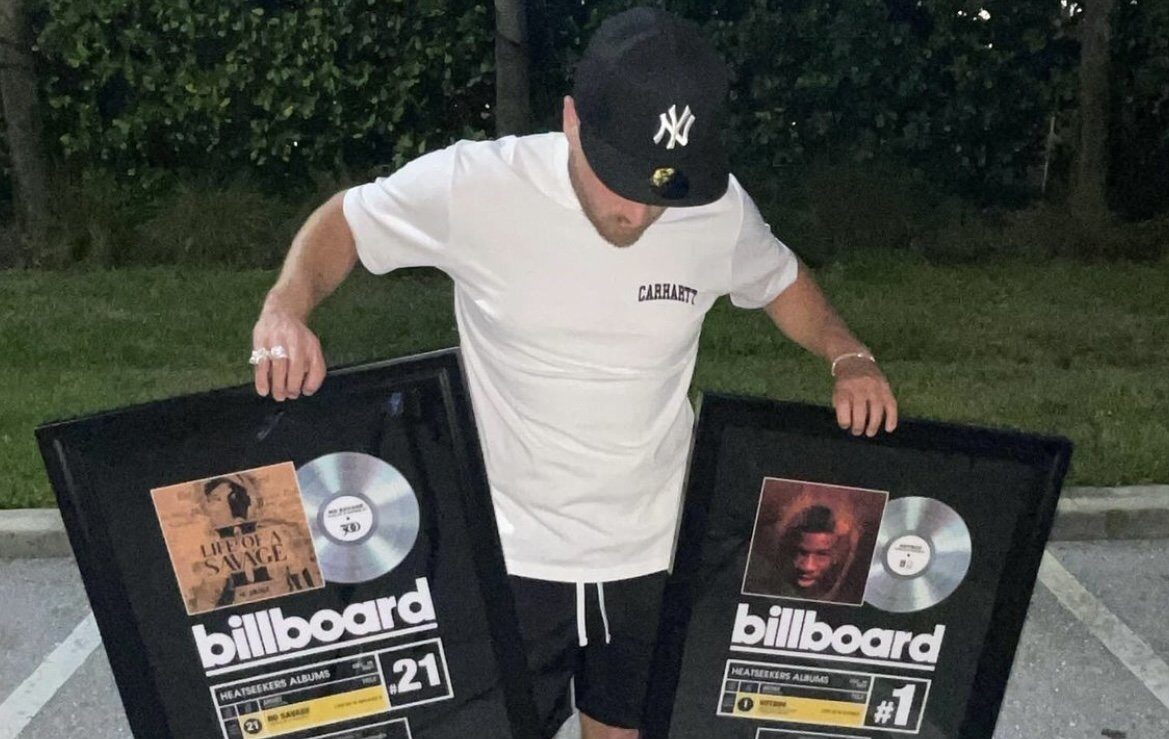 Music producer and musician, Sunny Laurent, has been developing his signature sound with production for years, he has most definitely surpassed the 10,000 hours of practice recommended to perfect his craft. Taking his career to the internet in early 2013, Sunny started posting "type beats" on YouTube.
According to him, he would post around 15-20 beats daily on the platform in hopes to grow his career, work with artists, create a buzz and build his brand. Connecting and creating with many artists over the years, it's clear to see that all the hard work has paid off.
Sunny has recently been rewarded with 2 billboard plaques, back-to-back. "Life of A Hotboii", an album released by Interscope Records / Geffen Records artist, Hotboii, has hit #1 on the Billboard charts. Track 4 on this album, "Devils, Monkeys, Burdens", features production from Sunny Laurent. 300 Entertainment signee, No Savage, released his album "Life of A Savage 2" and peeked at number 21 on the Billboard charts, another project featuring production from Sunny. – Track 15, "Superman".
Sunny continues to move his career forward in a variety of ways. Not only does Sunny work consistently with music production, but he also recently started an independent record label, Digital Dior. His company has subsidiaries in marketing, publishing, distribution, development and much more. Sunny has a bright future ahead of him.
Follow Sunny on Instagram: https://www.instagram.com/sunnylaurent_/
Check out the songs featured in this article below:
Hotboii – "Devils, Monkeys, Burdens" : https://open.spotify.com/track/56YfBjbZmFjLmq6Q1Lfg9g?si=98914e1ef2d3450a
No Savage – "Superman" : https://open.spotify.com/track/3cUGnAIK4TYqs1JSClP3OW?si=9bfb5ddc15f8493c