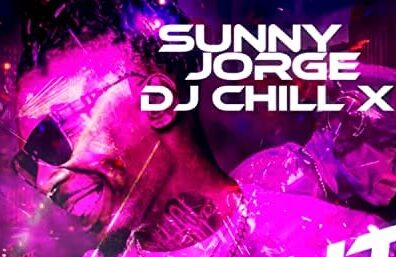 New Jersey-based artist Sunny Jorge has been making waves with his latest single, "Bright Lights." The trendy track has been praised by fans and critics alike for its catchy melody and Jorge's smooth vocals. It's a departure from his previous work, and is sure to please any fan of Pop music.
The track features Newark, New Jersey's own DJ Chill X and is a perfect blend of Sunny Jorge's Pop and Hip-Hop style. "Bright Lights" is a feel good song that is perfect for any club, party or gathering. With its upbeat tempo and infectious chorus, "Bright Lights" is a perfect summer anthem that is sure to get people dancing. Jorge's vocals are smooth and confident, perfectly complementing the energetic vibe of the song.
No stranger to hard work, Sunny has over a decade in the game, releasing two projects and countless singles to date. He has been featured on various blogs and publications, and foresees 2023 to be the year of his takeover. Sunny Jorge's inspiration comes from his experiences growing up in New Jersey and dreaming of making it big in the music industry. Additionally, his grind symbolizes his ambition and how he's always striving to reach the stars and beyond.
Overall, Jorge is a rising star in the music industry! With tracks that hook you at first listen, "Bright Lights" is sure to set the stage for an exciting career. Furthermore, fans can expect more exciting music from Sunny Jorge in the future, as he continues to showcase his talent and passion for music. Lastly, let us know what you think here at 24Hip-Hop!
Stay Connected With Sunny Jorge