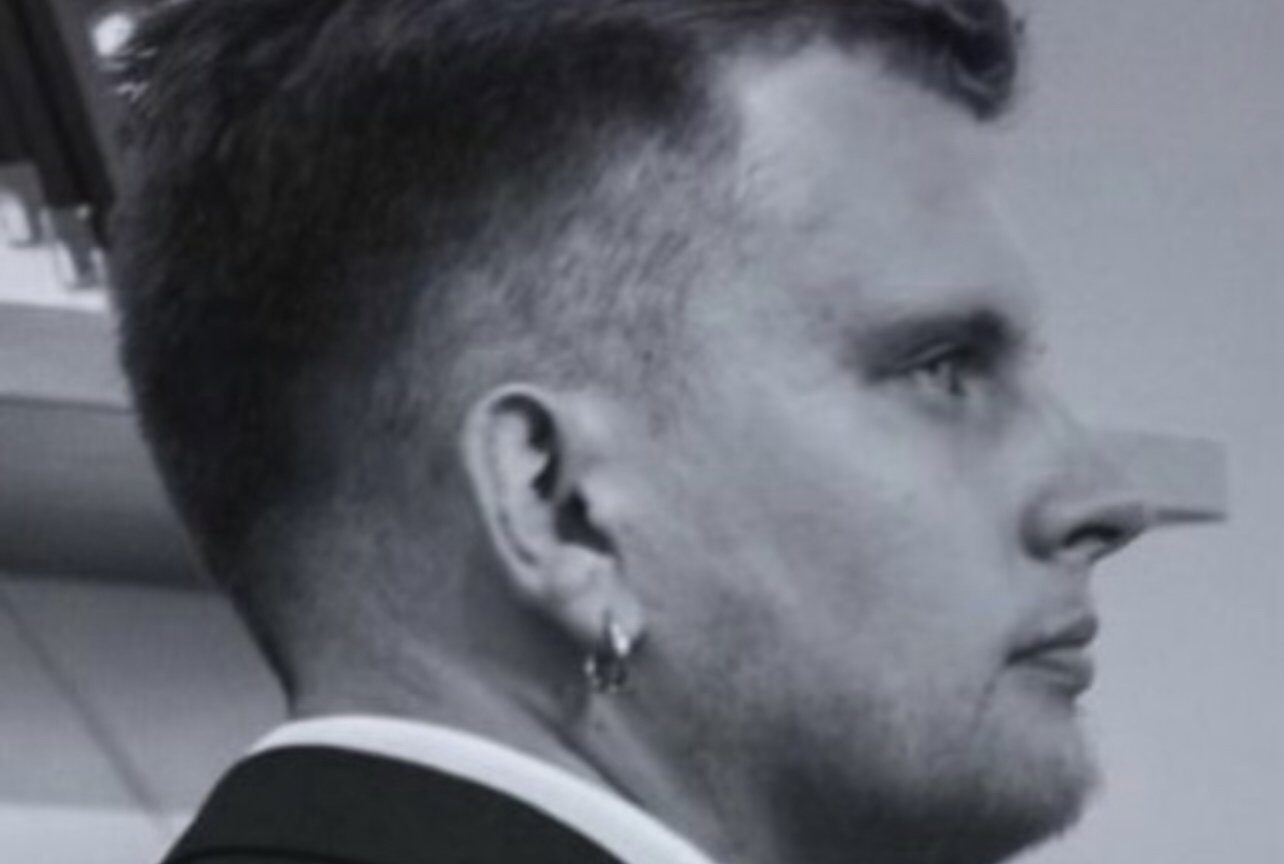 Introduction
In the vast landscape of contemporary music, there emerges a unique artist named STVÄNGR, hailing from the prairie city of Regina, Saskatchewan. Sam, as he's known in his personal life, has carved out his identity as a musician with a distinctive blend of influences, including nu metal, rap, and trap music. His music serves as a powerful medium to address raw and uncomfortable topics such as mental illness and addiction. In this article, we delve into the story of STVÄNGR, exploring what sets him apart and his mission to bring about meaningful change through his music.
The Genesis of a Musical Journey
Music has been an integral part of Sam's life since his earliest memories. Like countless others, he found solace and connection in music, and it became a constant companion through thick and thin. His journey into the world of music commenced at the age of 8 when he picked up the guitar, and soon after, the bass guitar. Even as he approaches his 26th birthday, his passion for music remains undiminished. However, it was only last year that he ventured into performing vocals, expanding his creative horizons.
Influences that Shaped STVÄNGR
STVÄNGR's musical palette is rich and diverse, reflecting his eclectic influences. He draws inspiration from iconic bands of the '90s and early 2000s, including Korn, Limp Bizkit, Deftones, Disturbed, Linkin Park, and Slipknot. These bands are known for their raw and emotive styles, which resonate deeply with STVÄNGR's desire to tackle uncomfortable subjects head-on.
Beyond the realm of rock and metal, Sam's musical roots extend into rap and hip-hop. His childhood was punctuated by the sounds of Dr. Dre, Eminem, NWA, 50 Cent, and others. These influences have contributed to his affinity for trap music and artists like City Morgue, $uicideBoy$, BONES, Ramirez, Jasiah, Shakewell, and Tyler, The Creator. The amalgamation of these diverse inspirations results in STVÄNGR's unique and genre-blurring sound.
What Sets STVÄNGR Apart?
STVÄNGR's music is not merely about creating catchy tunes; it is a conduit for addressing profound and often unsettling subjects. Unlike artists who shy away from uncomfortable topics, he confronts them head-on, using his music as a platform for social commentary. His lyrics are unapologetically direct, tackling issues that many would prefer to ignore or deny, such as mental illness and addiction.
Having spent years as an advanced care paramedic, Sam draws from his real-life experiences to infuse authenticity into his music. His lyrics are a reflection of the struggles he witnessed firsthand during his time in emergency medical services. He understands that these issues will not improve until society acknowledges their severity. In this pursuit, STVÄNGR's music serves as a wake-up call, refusing to sugarcoat the harsh realities of these topics.
One of his favorite lyrics from his song "HALOPERIDOL" encapsulates this ethos: "you don't need clout, you don't need fame, gotta let ya grip up off the past or else you're gonna drown in shame." It reflects his inner dialogue during his battle with addiction and mental illness, urging him to release the burden of guilt and embrace self-forgiveness.
A Mission to Evoke Change
STVÄNGR's overarching mission is to provide solace to those who grapple with issues like mental illness and addiction while making those in positions of power uncomfortable. He aims to use music as a means to create connections among listeners who share these struggles. His hope is that his music will serve as a catalyst for change, urging society to confront the root causes of these issues.
He is vocal about the disturbing role that profit-driven decisions have played in exacerbating problems such as addiction, where doctors prescribe highly addictive medications without considering the long-term consequences. STVÄNGR's music seeks to challenge the status quo, urging people to question the ethical and moral implications of such decisions.
Upcoming Projects
STVÄNGR's upcoming EP, titled "PINK MIST," is a culmination of his efforts to create music that resonates with his audience. Collaborating with talented producers from around the world, such as CRCL, MOONRXCK, Soulburn, Silicone Hearts, and SMEbeats, has allowed him to craft a unique sonic experience. Additionally, his long-time friend and audio engineer, Dan Goldade, based in Toronto, has been instrumental in bringing his vision to life.
The release of the single "HALOPERIDOL," produced by CRCL, is scheduled for this month, with the EP slated for release in December. STVÄNGR plans to keep his audience engaged with teasers and updates along the way.
Stay Connected with STVÄNGR
To follow STVÄNGR's musical journey and stay updated on his upcoming releases and projects, you can connect with him on various social platforms:
Instagram: @stvangr
Threads: @stvangr
Snapchat: @therealstvangr
SoundCloud: @STVÄNGR
Conclusion
STVÄNGR's music transcends the boundaries of conventional genres, delving deep into the heart of society's most pressing issues. Through his raw and unapologetic lyrics, he seeks to comfort those who suffer in silence and make those in power take notice of the problems plaguing our society. With his upcoming EP "PINK MIST" and a commitment to addressing uncomfortable truths, STVÄNGR is poised to leave an indelible mark on the music industry and the world at large.