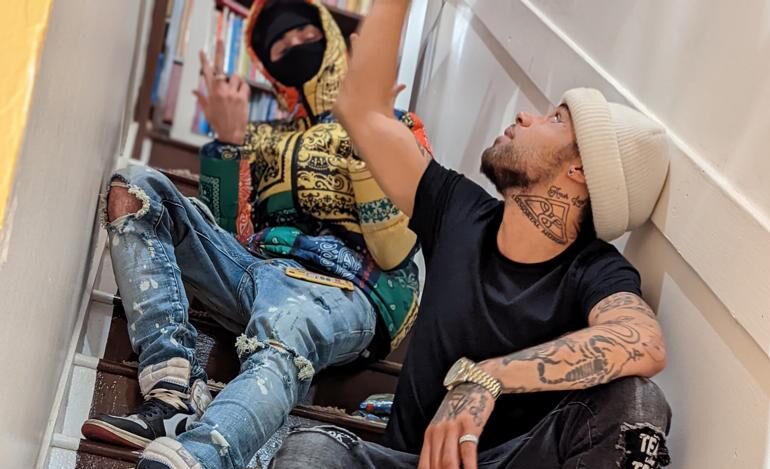 Strategy KI is a singer/songwriter who gain major attention during the covid-19 pandemic where he recorded and released a large amount of music on such platforms as Spotify, Youtube and Instagram.
Although, Strategy KI is no new name to the music industry, Strategy KI as an independent solo act sure is new and exciting for the listeners.
Strategy KI got his first musical break back in 2015 where he was one of the prime artist's signed to Knowledge Is Power Promotions along such artists like Meta, Terror Montana, Splinta and more.
Since the end of 2019, Strategy Ki has been fully dominating the music industry by delivering his listeners with consistent fresh new music with many official music videos to match. His work ethic has put him on top of the UK drill scene with releases like ESC, Most Hated, Ops Go and Down In The Field on GRM Daily and Link up TV.
2020 was the release of Netflix original movie which featured Strategy KI's song 'Get This'. The song was recorded as a musical score for the Italian original movie.
Strategy KI has since spoken out and claims that he did not receive correct payment for use of his song, name and likeness. He is awaiting to take legal actions against Netflix. However, due to the film reaching top 10 in the US and UK, this is still a big achievement for this emerging street rapper.
Strategy KI and the ESC team break the USA with his summer hit song 'That's Just Tips' features hip-hop and R&B legend T-Pain. His music video for Private also was picked up by a member of 50 Cent's staff at thisis50.com.
It is also rumoured that we can be expecting a collaboration track featuring NY rapper Sticky Fingaz either late this year or early 2023.
https://www.instagram.com/strategykiofficial/
https://www.youtube.com/c/StrategyKiOfficial