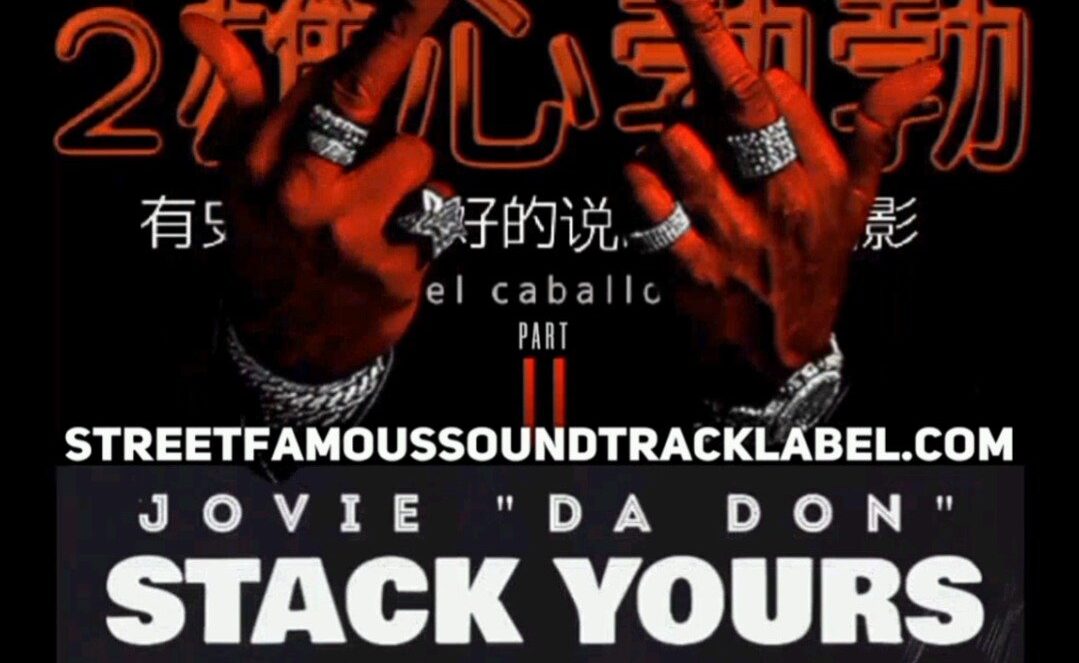 With the release of the 2AMBITIOUS.COM Music Celebrity packed business movie & soundtrack. The Hot off the track "Stack Yours!" by Michigan rapper named Jovie "Da Don" is making some serious original noise at several radio stations. Receiving 300-500 radio spins per week nationwide since it dropped! Even on debuting on Top FM radio stations like Power 103.1 in Atlanta and iHeart Takeover & Hot97 Next To Blow radio segment! There are evening talks of it debuting in the Top 100 charts!!! Rent or Purchase the Hit Documentary 2ambitious.com on Vimeo On Demand – https://vimeo.com/ondemand/376817 Street Famous Soundtrack Label has been waiting patiently to deliver original music scores like this song.
Produced by Rizzo for Aabit productions "Stack Yours!" fuses an sound that is as original as the artist spitting over the beat. www.streetfamoussoundtracklabel.com owner, Horse ' El Caballo ' Wren promises to push each song to the limit. Street Fame Magazine streetfame.info has added QR codes to it's covers to push the sales of the soundtrack. This song is streaming in the 2ambitious.com movie available worldwide on streaming platforms Vimeo In Demand, The Soulful Channel, Gumroad and several television stations.
Along with putting a name to the new generation of gen "RM" for Rap music generation. 2ambitious.com answers a lot of the real music industry questions that will be like a ray of hope for new artists to follow for 300 years or more from the Founder of Street Fame Magazine www.streetfame.info & Award Nominated Movie producer Horse ' El Caballo ' Wren Season 1 of the series is the cliffhanger, and has indie music career talents and fans wanting more and more answers hoping that part 2 of this brilliant music industry documentary quickly follows sooner.
For any media interviews or inquiries
Contact: Micheal Manning, publicist
Email: [email protected]