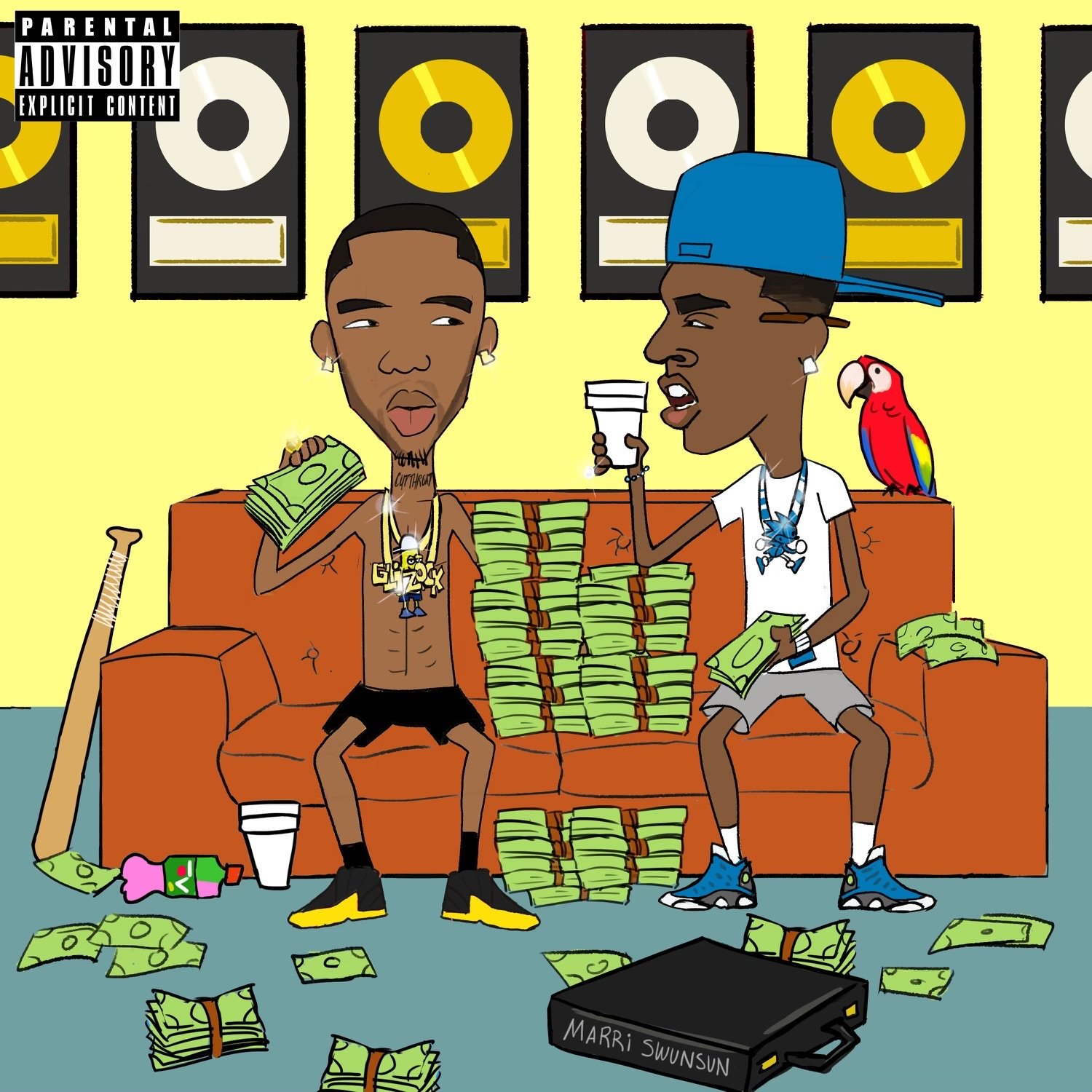 Mar 30, 2021, 05:32am EST — Young Dolph, Key Glock 'Dum Dummer 2' album, is the sequel to their 2019 project with zero guest features. The Memphis representatives of Tennessee are back with their next installment of the Jim Carrey and Jeff Daniels inspired series.
"Dumb & Dumber is one of my and Glock's favorite movies," Dolph said in a statement. "We do stuff in real life that's just like they do in that movie. We just like having fun with everything we do."
The project's artwork is also a reference to Beavis & Butthead, with the pair reimagined as cartoon characters. Including previously released songs "Case Closed" and Glock's solo cut "I'm the Type," as well as beats from PRE producer Bandplay and Memphis natives DJ Squeaky and Sosa808, Dum and Dummer 2 is without a doubt one of Dolph and Glock's best.
Speaking with Rolling Stone a while back, Dolph spoke on Memphis' style of rap and its evident influence on the industry today: "You've got a lot of different styles. But the thing is, it's always been the same. Memphis, we've got our own flow. When you listen to it, it's like you hear it in the rap game more than ever. The Memphis style, from the rapping to the beats, we created a lot of the sound that's going on in today's rap."
Stream Young Dolph and Key Glock's Dum & Dummer 2 below and check out the video for "Penguins" down below.
in recent news, Rapper NLE Choppa Arrested on Burglary, Weapons and Drugs Charges