Stream THEY Fireside Ep Stream THEY Fireside Ep,...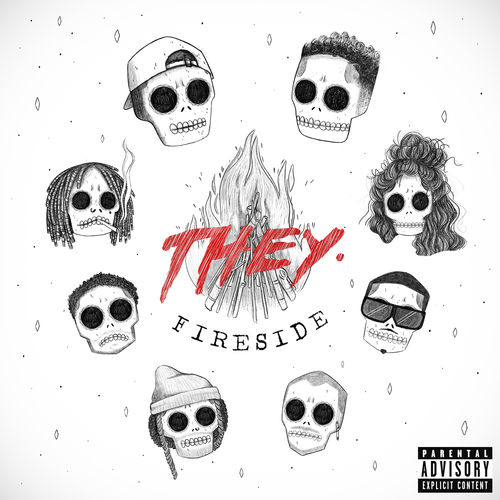 Stream THEY Fireside Ep
Stream THEY Fireside Ep, Dante Jones and Drew Love have returned. THEY. brings their neo-soul/hip-hop vision to life on Fireside, an EP that features an appearance on every track.
Each of the six songs has a familiar face, with Wiz Khalifa, Jessie Reyez, Ty Dolla $ign, Jeremih, Vic Mensa, and Gallant assisting the narrative of the EP.
THEY. has been gaining momentum, and Fireside is their first project since last year's Nü Religion: Hyena. Dante and Drew don't stray too far from their patented sound, which is a good thing.
They exude a 90's R&B vibe with a modern twist sprinkled with soul and hip-hop. Fireside is a prelude to THEY.'s album Devil in the Valley, which is due out next year.
Stream the new EP available now on Spotify, Tidal, and Apple Music. Fireside EP also serves as the prelude to their upcoming sophomore album, Devil in the Valley, set to drop next spring.
Hit play on the EP below and make sure to add it to your preferred streaming service.