Stream T.I. & Snoop Dogg 'Playas Ball' T.I...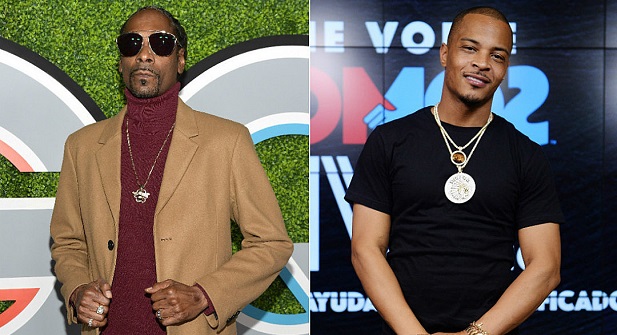 Stream T.I. & Snoop Dogg 'Playas Ball'
T.I returns with a new single called 'Playas Ball' which features fellow veteran in the game, OG Snoop Dogg. Listen below.
The collaboration arrives, rather appropriately I might add, after Tip went on record comparing himself to the legendary 2Pac Shakur.
Lest we forget Pac and Snoop's triumphant collaboration, "2 Of Amerikkka's Most Wanted." Yet another parallel in favor of the self-proclaimed trap inventor.
'Playas Ball' is the first new song since Tip's Floyd Mayweather diss 'F*ck N*gga' back in February.
"Now when the playas in the house, we gon' turn this shit out, like you came home not guilty on all counts," T.I. says on the hook. "Keep some drink in your cup and a joint in your mouth, you better not do no goofy shit, caught out there runnin' yo mouth." check out the track below.