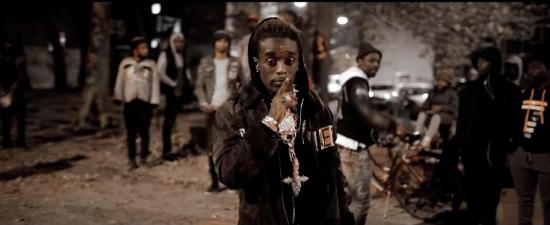 Stream Shabazz PBG Shells Ft Lil Uzi Vert
Stream Shabazz PBG Shells Ft Lil Uzi Vert, Earlier this month, Lil Uzi Vert and Lil Pump linked up to perform a new record titled "Multi Millionaire." Now, the Philadelphia-bred superstar is back with another high-profile collaboration,
"Shells" with rising DMV rapper Shabazz PBG. Notably, Lil Uzi Vert appears to use the song as a platform to vent about potential issues with his current record label.
"Tryna figure out how I'm gon' get out my deal / I'm a bad boy, a reverend, I feel like I'm Ma$e / Your bitch wit' me but she got leave by 8," Lil Uzi Vert raps.
"Cause you know Lil Uzi do not walk wit no cape / Don't got no Bape but my n***as, they apes / And we walk wit' bananas that bust at yo' grape."
You can check out Shabazz PBG and Lil Uzi Vert's "Shells" below.