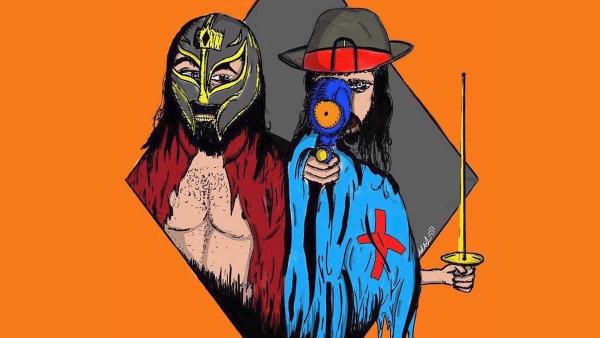 Stream Pouya Ft Boobie Lootaveli Trick Or Treat
The announcement coming out of "The Buffet Boys" camp stands truer than most.
In the hours leading up to a regrettable "Trick or Treat" experience, Pouya, and his conjugal partner Boobie Lootaveli have come together in celebration of their favorite holiday, Halloween.
The Florida rappers don't need a reason to load up on candy. It's part of their mandate as the "Buffet Boys" of Southern Florida to gouge upon people's leftovers.
To mark the occasion of Hallow's eve, the rapping duo shared the following musical release, appropriately-titled "Trick or Treat." The accompanying message goes as follows:
"HAPPY HALLOWEEN FROM DA BUFFET BOYS YOU CANDY CORN LICKING BITCH!!"
Pouya and Boobie are feeling restless, will you join them in the festivities? What are y'all getting up to this Halloween?