Stream Little Mix The Cure Stream Little Mix...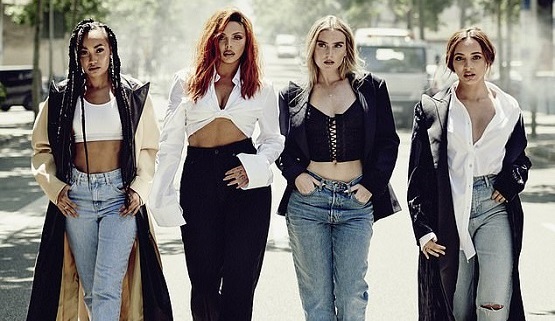 Stream Little Mix The Cure
Stream Little Mix The Cure, It's been an eventful week for Little Mix, who cut ties with their UK label, Syco, over what Simon Cowell says was a dispute over songwriting credits.
Thankfully, that bit of drama doesn't seem to be hindering the rollout of the group's hotly anticipated LM5, which arrives this week. Little Mix The Cure Song Stream
On Tuesday (November 13), the girls appeared at an Apple Music event in London celebrating their impending fifth album, and took the opportunity to debut yet another promising buzz single.
"The Cure" — which, sorry, is not a Lady Gaga cover — finds the girls reuniting with TMS, the producing team behind early LM singles "Wings" and "DNA."
"Now it's me and myself, yeah, don't need no one else / This happiness was always inside me / But Lord, it took a minute to find me," the girls sing, before taking flight on the empowering, self-love-championing chorus.
"I was a little far gone, but I'm not anymore / Yeah it's alright now, baby I got the cure." That's right — in 2016, Little Mix had the power, and in 2018, they've got the cure.
Stream the uplifting track below.
Little Mix – The Cure (Audio)