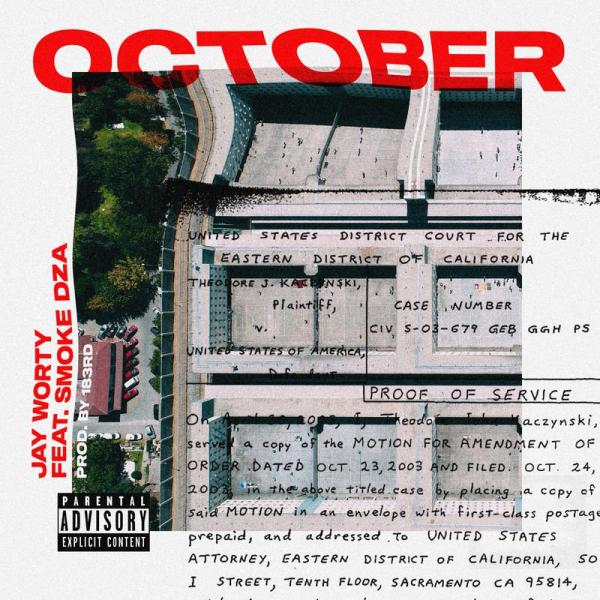 Stream Jay Worthy October Ft Smoke DZA
Jay Worthy Enlists Smoke DZA for New Single "October": A joint project with Curren$y is also on the way.
If you're smoking some of that good gas, make sure you put Jay Worthy's new record in rotation because it's the perfect soundtrack.
The combination of Smoke DZA and 183rd give Jay the smooth sounds on "October," as the two kick those lyrical smoked-out bars.
This is just the start of what Worthy has on the way. Word is, he has projects cooked up with DaM-FunK, Curren$y, 808 Mafia, Freddie Gibbs and more all in the stash.
You can stream Jay Worthy and Smoke DZA's new "October" single below. Jay Worthy and Curren$y's new joint EP is scheduled to drop this November.
For now, light the blunt and let this one ride.