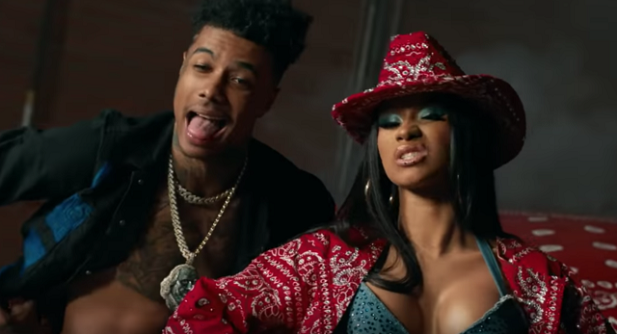 Stream Blueface Thotiana (Remix) ft Cardi B
few days After teasing with behind-the-scenes footage on Twitter, the video for Blueface's "Thotiana" remix featuring Cardi B is finally here.
Blueface and Cardi B connect with Cole Bennett for the NSFW music video. Cardi's draped up in a red paisley outfit for the video while showing off her moves on top of a car.
Blueface and Cole Bennett previously connected for the YG-assisted remix which dropped earlier this month.
This remix comes after another with fellow West Coast rapper YG from earlier this year, as well as Nicki Minaj's take on the song with her own freestyle "Bust Down Barbiana".
Blueface is currently preparing to hit the road with Lil Baby for the "New Generation" tour which also includes City Girls as openers.