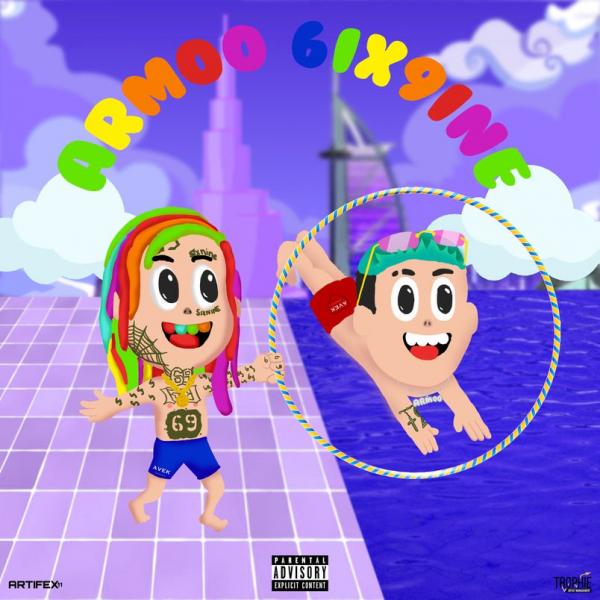 Stream 6ix9ine Armoo Bozoo
In the "strange collaboration of the day," 6ix9ine has linked up with a Dutch rapper by the name of Armoo. Together, they have united to deliver "Bozoo," an aggressive, 8-bit new single.
It's difficult to say whether "Bozoo" is a reference to 6ix9ine's clownish hair, which previously prompted ex-Everyday Struggle host Star to label him "Bozo The Clown" on a recurring basis.
In truth, the single is strange territory for the New York rapper, and it's not surprising to hear a somewhat phoned-in turn from the generally exuberant Tekashi.
In truth, the young man is talented, and possesses an undeniably sharp ear; we've already seen his solo singles inevitably turn in stellar Billboard runs.
Yet his decision to link up with a Dutch vlogger turned rapper is an interesting one, and it's unclear how this one came to be in the first place. Apparently, the rappers shot a video in Dubai, which should be surfacing in the near future. Keep a lookout.