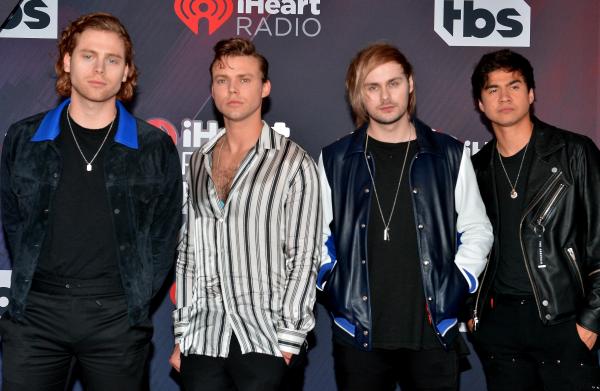 Stream 5 Seconds of Summer Killer Queen
Stream 5 Seconds of Summer Killer Queen, Following Shawn Mendes' acoustic rendition of "Under Pressure," 5 Seconds of Summer have followed suit with their own Queen cover on Friday (Oct. 26) in celebration of the upcoming Bohemian Rhapsody film.
The four-piece pop rock band launch into the anthemic a cappella chorus from the get-go: "She's a Killer Queen/ Gunpowder, gelatine/ Dynamite with a laser beam."
By the time the full-force chorus arrives, the fluid harmonies and catchy phrasing are instantly recognizable. While somewhat modernized, the single fades out in a style similar to the original Queen banger, and other '70s hits of the time.
5 Seconds of Summer explained that they constantly heard "Killer Queen" while writing their third album, Youngblood. They were impressed by the track's minimalist approach and additionally influenced by Queen as a whole.
"Their unique harmonies, the fluidity to their songwriting and how they each used their own musicality to back each other up have always inspired us," the band said in a statement. "For us, the exploration of individual vocalists in a band is incredibly important and Queen helped us to see the future of how we want to sing, in addition to how we play our instruments."
Alongside Universal Music Group and Queen, 5 Seconds of Summer will donate the track's net profits to the Mercury Phoenix Trust, an organization that honors Freddie Mercury and in its dedication to fighting HIV and AIDS.
Bohemian Rhapsody hits theaters Nov. 2. Stream 5 Seconds of Summer's reimagining of the Queen classic below.