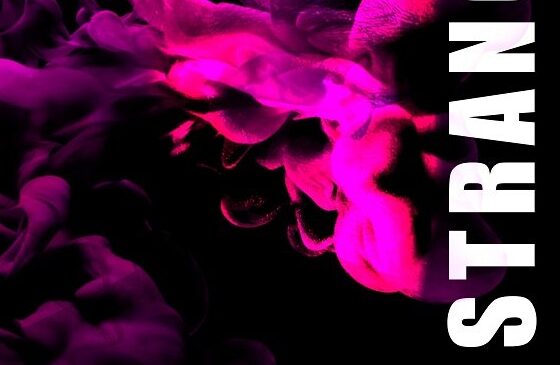 "Strange" is a haunting new release from British rappers Kidzie and Strategy KI. The track, which is available to stream on YouTube, is a powerful exploration of the darker side of life, delving into themes of isolation, pain, and self-discovery.
From the opening bars of the instrumental, it is clear that "Strange" is a unique and powerful release. The track features a sparse, haunting melody, with deep bass tones and skittering high hats creating an atmosphere of unease and tension.
Lyrically, Kidzie and Strategy KI both deliver powerful performances, exploring the emotional depths of their own experiences with raw honesty. The two rappers trade verses about the struggles of feeling lost and alone, grappling with the pain of heartbreak and the challenges of navigating the world as a young person.
Despite the heavy themes explored in the track, there is a sense of hope and resilience that runs throughout. The chorus, which features Kidzie singing the lines "My life's been strange, I aint gunna try to explain, how I feel sometimes yeah my minds insane, it's about time that I change" over a driving beat, is both catchy and emotionally resonant, a reminder that even in the darkest of times, there is always the potential for change and growth.
The official audio track was recorded, mixed and mastered by Reuben Leighton Kennedy (p.k.a Immortal Mixed.It/Strategy KI) at Immortal Studio's. Click Here to order an official audio mix/ master today.
Overall, "Strange" is a must-listen for anyone who loves powerful, emotionally resonant music. Kidzie and Strategy KI have created a truly unique and unforgettable release, a testament to the power of UK Drill as a form of self-expression and storytelling. Whether you're going through a tough time or just looking for something new and exciting to listen to, "Strange" is a track that is sure to leave a memorable impression upon listener's.
https://www.instagram.com/strategykiofficial
https://www.youtube.com/c/StrategyKiOfficial
https://www.facebook.com/StrategyKiOfficial