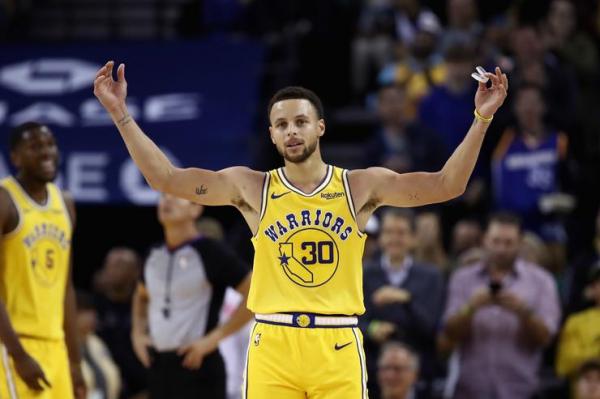 Steph Curry knocked down 11 treys against the Washington Wizards.
Steph Curry showed out against the upstart Wizards, for 51 points on 15-of-24 shooting, 11 of which were struck beyond the arc.
His three-point shooting exploits on the night moved him up the all-time ladder to the 5th spot (threes converted) behind Ray Allen, Reggie Miller, Jason Terry, and Kyle Korver.
His 51-point performance was made all the more impressive by the fact Steve Kerr sat him for the entire 4th quarter, as the coach reverted to "garbage time."
Steve Kerr could hardly hold his bewilderment. "I don't even know how to describe what I witnessed tonight," Curry's coach Steve Kerr remarked. "Amazing. Video game stuff."
Curry matched the 51 points he tabulated in 2015 against the Mavs, back when "MVP" chants were a regular occurrence at home games.
"Everything felt in rhythm," Curry said, knowing full well he was "on one" so to speak. "You start to get good looks, you don't have to force anything to find them and you can just repeat that same motion and it's going in.
His teammates took heed to his "hot streak;" Kevin Durant could be ostensibly heard encouraging Steph to hog the ball, and overlook the pass option. Post-game, KD was asked about the "MVP" race — he believes both he and Steph have are within an earshot.