Following the release of his latest single "My Life" produced by Jee Juh Productions, recorded mixed and mastered by platinum engineer Phil Duckett, TBT Entertainment Music Group artist and owner Lex the Don has recently launched his new artist site "Lexthedon.com".
The streamline site's home page features an ariel shot of his beloved hometown of Brooklyn and and is easily navigated to all points of interest ranging from "New Releases" to videos including but not limted to embeds from his YouTube Vevo channel to exclusive interviews. Visitors and subscribers alike can also stream and purchase/download his latest releases directly on the site.
This is a great feature considering the recent trend of most major retail sites now requiring consumers to download their app to stream or purchase from a mobile device. In addition to direct downloads, the site also provides links and real time feeds to Lex's social media profiles, news/magazine articles, press releases and tour updates.
Fans can also subscribe and enjoy exclusive perks such as re-releases and sneak previews. Merchandise and concert tickets can also be purchased on the site as well. Overall the site is well designed and packed with entertaining content to keep fans engaged and tuned in for more. You can view Lex's new site at Lexthedon.com. Be sure to subscribe.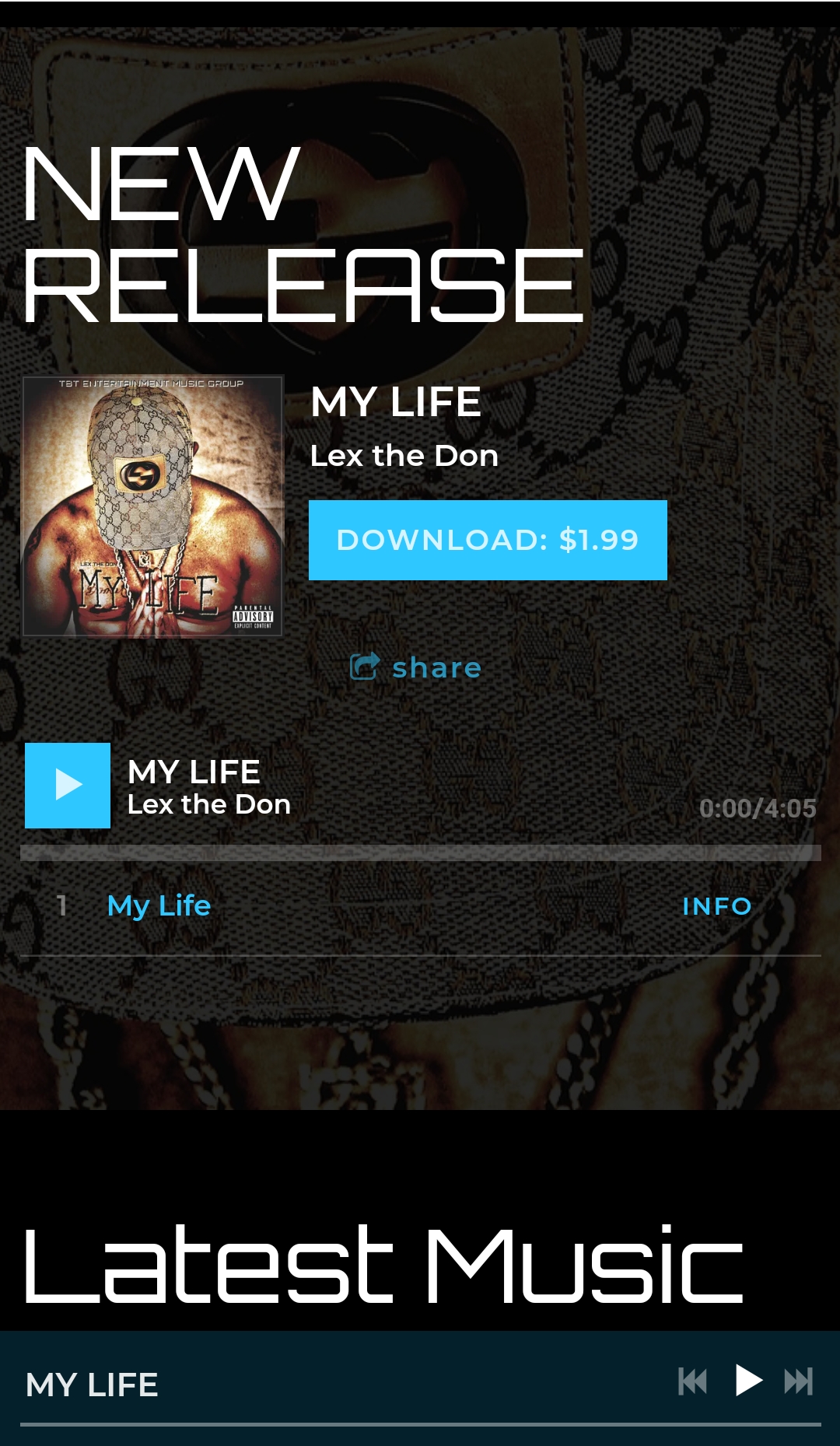 Connect with Lex The Don on social media for updates on new music, videos, and more; @lexthedontbt