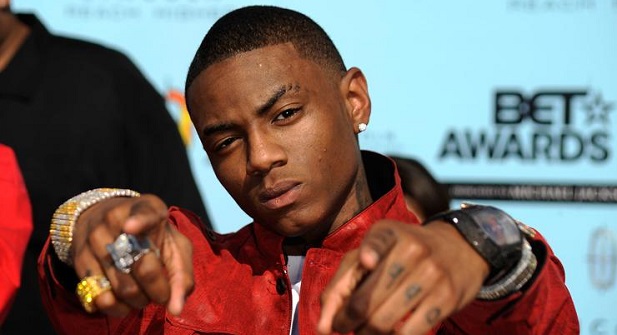 Fresh off a win at the BET Social Awards
Soulja Boy returns with his new song with Rarri titled, "10 Speed." The two rappers hop on an eerie beat while delivering a braggadocious trap banger.
The american rapper is currently working on the release of his forthcoming album, How Can You Blame Me? which is due out in July.
Soulja Boy also performed a medley of his biggest hits including "Pretty Boy Swag," "Crank That (Soulja Boy)," "Kiss Me Thru the Phone," and "Turn My Swag On," along with his newest single "Cut Dat Check." at the BET Social Awards.
Young Drako also went home with the Social Verified Award. "I had the biggest comeback of 2018, man. Tyga?! Drake?!" said Soulja while accepting his award.